Are Dental Implants Safe? | Dental Implants Safety Facts | 2023
Hey, we get it. Who wouldn't think about their health and safety with such a major life change? You are probably wondering are dental implants safe ? Dental implants are a safe, well-established treatment for teeth replacement. It's probably true to say that implants, much like natural teeth, will last for as long as you care for them. Contemporary dental implants have been in place for over 30 years.
Dental Implant Safety Facts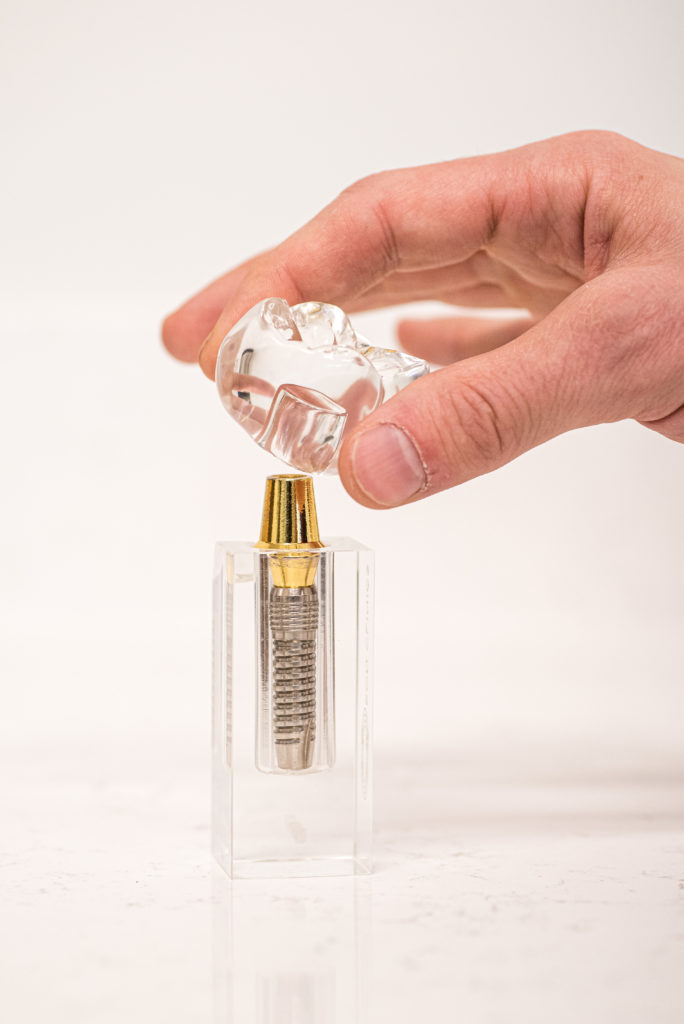 Dental implants are typically made from titanium, a metal that is bio-compatible with the human body.
Dental implant surgery is 98% effective.
Dental implants are the only restorative method that stimulates your natural bone under the missing tooth.
The procedure of implanting is intricate. Here at EON Clinics, we're proud to have a 97% success rate. Our team collaborates closely to ensure the highest level of comfort with minimal risks for the patient.
Dental implant failure is rare, but does happen in certain cases. Read our tips below to see how you can encourage proper healing and avoid future issues with your implants.
How Safe is a Dental Implant –

Tips for Implant Success
Follow all the proper post-surgery guidelines that your implant dentist and care team provide.
Avoid smoking and eating hard or chewy foods during the recovery process.
Find a prosthodontist, periodontist, or oral surgeon with proper credentials to place your implants. Research their background, read patient testimonials, and schedule a consultation to learn about their process and experience.
Read More: Dental Implant Recovery FAQ
The results of dental implantation are highly dependent on the skill and qualification of the implant dentist who does it, so make sure you do your research before undergoing the procedure.
The procedure of implanting is intricate, ensuring the highest level of comfort with minimal risks for the patient. Here at EON Clinics, we're proud to have a 97% success rate.
Dental implants have been studied and tested for many years, proving their safety and compatibility with the human body.
Are You a Candidate for Teeth Implants?
The major qualifier for dental implants is having enough healthy bone. When you lose your teeth, the bone is no longer stimulated, leading to deterioration of the jaw bone. In order to permanently restore the teeth there must be enough bone for dental implants or bone must be replaced with supplemental materials. But what happens if you do not have enough bone?
The Solution: Bone Grafting
Bone grafting is usually a minor procedure done in the dental office. A small incision is made in your gum to expose the bone and then grafting material, composed of different sources, is placed next to the incision. The grafting material will be absorbed by your body and then replaced with your own new bone. At EON Clinics, we offer bone grafting and dental implant services, all under one roof.
Top 5 Dental Implant Safety Questions
1. What are the credentials of the doctors that will perform my procedure?
We recommend visiting a qualified prosthodontist, periodontist, or oral surgeon for the best results. These dental professionals often have specialized years of training in dental implant placement. Many general dentists also perform dental implant procedures, but often cannot compare to the experience and skill level of an implant specialist.
2. What anesthesia will be used and how will it be administered?
The patient and surgeon will often discuss anesthesia options to aid in minimal discomfort. Local anesthesia is often injected at the surgical site. If the operation is more involved, sedation will be used via an IV placed in the arm or hand. Your oral surgeon and surgical assistants should continuously monitor vital signs throughout the entire procedure. Be sure to ask all the necessary questions to ensure your comfort and safety.
3. How many implant procedures has your team placed and what is your success rate?
The implant dentists at EON Clinics have placed and restored over 18,000 smiles, all with success rates greater than 97%. However, that is not the case for all implant centers and general dentists. We recommend that you ask questions to gauge the experience level of your implant team.
4. What type of materials do you use?
Not all dental implants are created the same! Be sure to discuss any metal sensitivities with your doctor beforehand to see if the materials used will have adverse effects. At EON Clinics, we use the highest quality medical-grade titanium implants that are bio-compatible and suitable for most patients.
5. Can I speak with one of your dental implant patients?
A reputable dental implant provider will be happy to facilitate an opportunity to speak with a patient about their dental implant experience. Hearing a patient's experience through their own perspective is often helpful for our new patients. We also recommend watching patient testimonial videos to get a general idea of the process and the many benefits of dental implants.
Discuss Dental Implant Safety with an Implant Dentist