EON CLINICS uses State-Of-The-Art TECHNOLOGY to provide our Clients the best smile in Dental Restoration.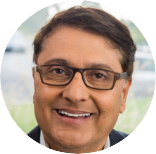 "Because each Client restoration is completely unique and must be perfect, EON CLINICS does not outsource like other implant centers do. We have the best technology at our disposal and we plan to keep investing in that for the benefit of our patients."
– Dr Sharma
We have the best tools available – All In-House for your convenience.
CT Scanner
ICAT CBCT Scanner
Allows for accurate diagnosis and case planning for implant treatment plan and final restoration
CBCT machines can scan both bone and soft tissue at the same time.
Allows dentists to build up a complete picture of the patient's bones, teeth, and soft tissue for a holistic overview of the patient's mouth.
Allows for accurate diagnosis and case planning for implant treatment plan and final restoration
Intra-oral scanner
Medit i700 Intraoral Scanner
Intraoral scanners (IOS) are devices that are designed to capture direct optical impressions.
Provide extremely accurate dental measurements in compact and highly secure digital information files that can be transmitted quickly to our lab.
No more traditional impressions with thick impression material that is uncomfortable and often times causes gagging.
This technology allows for a quick scan in the patients mouth and provides even greater accuracy for their final restoration.
3D Camera
I Metric I Cam 4D
The iCam4D captures 3D data to determine the position and orientation of implants.
No stress due to the taking of the impressions. It's comfortable compared to taking an implant impression.
Eliminates try-ins as the part will fit perfectly.
Improved comfort of the patient due to the quality of the fit of the final restoration.
Leave with custom temporary teeth the same day of surgery
3-D printer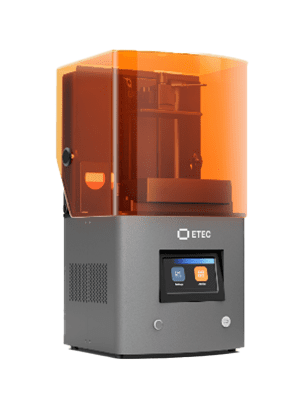 Envision One 3D printer
The Envision One delivers exceptional speed, print resolution and surface finish.
Allows for Eon clinicians to deliver a fully digitized temporary prothesis same day in office.
This means the patient leaves with teeth the same day of surgery and the office can control the entire workflow from start to finish on day of surgery.
This prothesis is fully customized to the patient and allows for less appointments and chair time.
Milling Machine
ZirconZahn Milling System
Provides automated milling of your prothesis. Custom tinting ensures a lifelike appearance and durability.
Having an in-house milling unit allows Eon to control the surgery and prosthetic process from start to finish.
Ensures top-quality reproducible results
Results in quicker turnaround time for the final prothesis
No need to the use of third-party labs like other providers do.
BENEFITS To Our Patients – 100% Precision to achieve YOUR Perfect SMILE…
Better recovery –

Implant placement is exact, unlike other providers

Faster turnaround time –

3-D printing of your interim prosthesis allows us to create your new smile faster because we don't need to build analog models

Same Day repairs –

If a repair is ever needed, we can simply reprint the exact original replacement without repairing/rebonding

All processes are directly controlled by your team –

Your EON CLINICS team initiates and sees production of your prosthesis all the way through.

Digitally designed prosthesis 100% precision –

Prostheses designed digitally allows us to control how everything fits together, achieving perfection.

Cost Control –

Best in class restorations by the best team while delivering to patients at the lowest price we possibly can.
"Come see why EON CLINICS is the Midwest top Dental Implant Center. In your free consultation we can tell you about the differences that set us apart by leveraging the latest proven technologies in the field of restorative dentistry."
– Dr Sung
Why does EON Clinics invest in technology?

EON Clinics invests in technology for the benefit of our patients. Because each restoration is completely unique and must be perfect, EON CLINICS implements new proven technologies for the comfort and convenience of its patients. As part of our credo, reinvestment in proven technology is one of the things that makes us the top Chicago based Dental implant centers.

Does technology speed up my implant procedure process?

While overall treatment duration is based on the individual patient's healing, some technologies can result in less chair time. Some of the benefits of technology for the patient are:

Prostheses are perfected on a computer and in many cases require less try-ins.
Fewer visits based on digital manipulation of 3D imagery
Visits can be shorter by using time more efficiently
Comfort associated with not needing to use conventional impression materials

Does Technology lower the cost of my dental implant procedure?

EON Clinics continuously strives to be as cost competitive as we can for the benefit of our patients. When it comes to helping our patients achieve their goals, we are committed to offering the best prices we can along with an experienced staff to help patients achieve their dental restoration. While technology has played a part, it is only one facet of how we help make treatment affordable for all patients who are in need of it.