Welcome to Your
Oakbrook EON Clinics
Dental Implants in Oakbrook Terrace, IL
Bring out a brighter smile with EON Clinics Dental Implants in Oakbrook Terrace. With our single-day dental implants, you'll be back to your regular activities in no time with teeth you don't want to hide. 
EON Clinics dental implants center concentrates on helping Chicagoans get functional, beautiful teeth including single tooth, multiple teeth, and full dental implants. Our team of expert clinicians in Oak Brook is passionate about treating patients and providing a custom approach to your oral health so you can make the most informed decision possible.
Meet Our Oak Brook Dentists
Dr. Suzie Ahn
Prosthodontist
Dr. Ahn is a board certified Prosthodontist. She received her Bachelor of Science degree in Biology from University of Iowa in Iowa City, Iowa. She then earned her Doctor of Dental Surgery, also from the University of Iowa and later her post-graduate training in prosthodontics from the University of Illinois, Chicago.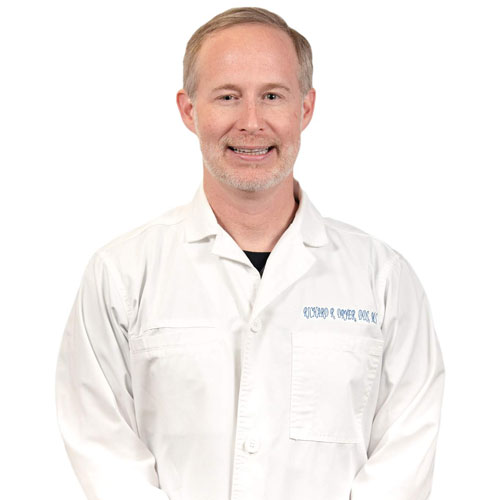 Dr. Rich Dryer
Prosthodontist
Dr. Dryer is a board certified Prosthodontist. He received his Master of Science degree from the University of Minnesota in Minneapolis, Minnesota. He then earned his Doctor of Dental Surgery from the University of Michigan in Ann Arbor, Michigan. In 2009, he received the "Clinical Excellence Award" and "Distinguished Service Award".
Dr. Jamie Luria
Oral Surgeon
Dr. Luria is an oral surgeon. He received his Bachelor of Science degree in Biopsychology from the University of Michigan in Ann Arbor, Michigan, graduating Cum Laude. He then also earned his Doctor of Dental Surgery from the University of Michigan. In 2012 he earned his Doctor of Medicine from the State University of New York in Buffalo, New York.
Dr. Shirisha Mandadi
Prosthodontist
Dr. Mandadi has over 8 years of experience providing top-quality prosthodontics care. She is a board certified Prosthodontist from the University of Pittsburg School of Dental Medicine in Pittsburg, Pennsylvania. She earned her Doctor of Dental Surgery from New York University College of Dentistry.
Dr. Joshua Prompton
Prosthodontist
Dr. Prompton is a board certified Prosthodontist. He received his Bachelor of Science degree in Biology from the University of Houston Honors College in Houston, Texas. He then earned his Doctor of Dental Surgery from the University of Texas School of Dentistry at Houston.
Dr. Lawrence H. Zager
Oral Surgeon
Dr. Zager received his dental degree at Loyola University Dental School and his oral and maxillofacial surgery training at Cook County Hospital, Chicago. He became Board Certified in 1985 and is a diplomat of the American Board of Oral & Maxillofacial Surgeons.
Discover the EON Clinics Difference
High Quality, Locally Owned
EON Clinics' Oakbrook Terrace offers the latest in implant technology including the All-on-4 technique inside our world-class facility while still remaining family-owned. Best of all, you can get your dental implants faster. Our oral surgeons, restorative dentists, lab technicians, and professionals work together in house so you don't need to trek around multiple offices throughout Chicago.
What Your  Free Consultation Covers
Get to know our doctors and ask any questions
Go over a custom treatment plan and free 3-D CT Scan with our dentists
Get an exact cost with no hidden fees and discover manageable payment plan options
Dental Implants in Oak Brook, IL
EON Clinics' flagship Oak Brook location is off 22nd Street, east of Yorktown Mall and west of Oakbrook Mall. We are located between Ditka's Restaurant and REI, in a building with a sign that reads SIRVA. Parking is free and conveniently located right outside our building. Our Oakbrook Terrace clinic is convenient to other nearby areas including Bolingbrook, Westmont, and Oak Park. 
Bring Out Your Smile
We know how upsetting damaged teeth can be to your emotional and physical well-being. Let us help you get back to being your former self. You'll leave the day of your procedure with teeth that look, feel, and function just like natural teeth. Your dental implant procedure will be performed by our experienced, caring Oak Brook implant dentists and oral surgeons to restore your smile permanently.
"Earlier this week the permanent implants were placed and I LOVE the result. I highly recommend anyone considering this procedure to speak with the Westmont [now Oak Brook] office and learn more about this life-changing procedure."

Susan L, EON Clinics Patient
Same-Day Dental Implants
Don't have the time to wait for an appointment? Or just want to get the procedure done as soon as possible? We also offer services for same-day dental implants. Many patients find this form of getting full dental implants to be the most convenient because you can check into our Oakbrook Terrace clinic, receive treatment from our specialists, and then go back home—done in the span of a few hours. When you come to us for a consultation, our specialists can inform you whether same-day dental implants are an option for you based on the extent of your needs.

Transparent Costs
For our procedures, we explain the full costs upfront. If you're considering single or multiple dental implants, we'll walk you through the treatment plan and financing options to help get your oral health back on the upswing. Compared to dentures and other quick fixes that will leave you wanting more, dental implants can last your entire life. Plus unlike dentures, you can eat all the meals you've been missing with implants. 
At EON Clinics Oakbrook Terrace, we're here for your every step along the way. If you need help navigating financing, we can walk you through options to transform your smile. Call us at 844-365-7645 to schedule a free, zero commitment consultation with us. During your visit, we can walk you through what to expect from our procedures and the types of dental implants we offer, as well as answer any questions you may have.