Welcome to EON
Clinics Schaumburg
Implant Dentist Schaumburg IL
At EON Clinics Dental Implants Schaumburg, we make it easy to get replacement teeth and smile confidently. Our all-in-one center allows us to provide flexible options for dental implants in one convenient location near you.
Whether you're looking to improve your smile or just eat your favorite meals again, we provide the highest quality of care so you can enjoy life more. Through EON Clinics Schaumburg, your oral surgeons, prosthodontists, dental implant laboratory, personal care team, and 3-D CT dental scanner are all in one facility—with a clear, all-inclusive price given to you upfront.
Meet Our Implant Doctors
Dr. Suzie Ahn
Prosthodontist
Dr. Ahn is a board certified Prosthodontist. She earned her Bachelor of Science and Doctor of Dental Surgery in Biology degrees. from University of Iowa in Iowa City, Iowa. She then completed her post-graduate in prosthodontics at the University of Illinois, Chicago. Dr. Ahn is a member of the American Dental Association, Illinois State Dental Society, and American College of Prosthodontics.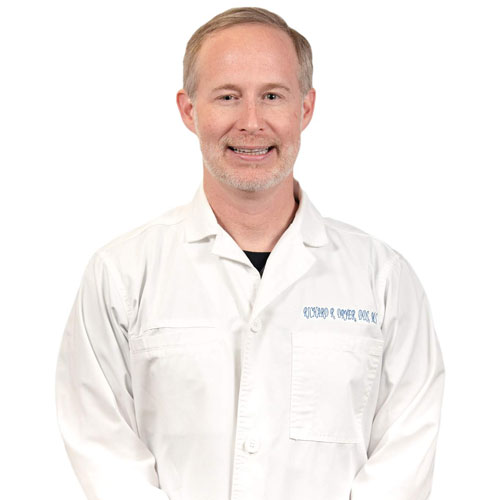 Dr. Rich Dryer
Prosthodontist
Dr. Dryer is a board certified Prosthodontist. He gained his Master of Science degree from the University of Minnesota in Minneapolis, Minnesota. He also received his Doctor of Dental Surgery from the University of Michigan in Ann Arbor, Michigan. He is also an active member of American College of Prosthodontists and American Dental Society of Anesthesiology.
Dr. Jamie Luria
Oral Surgeon
Dr. Luria is an oral surgeon. He  obtained his Bachelor of Science and Doctor of Dental Surgery degrees from The University of Michigan. After graduating, he moved for the Oral and Maxillofacial Surgery training program at The University of Buffalo, where he also completed his Medical Degree, and a year of General Surgery residency.
Dr. Shirisha Mandadi
Prosthodontist
Dr. Mandadi is a board certified Prosthodontist with over 8 years of experience offering high-quality prosthodontics. She gained Doctorate in Dental Surgery from New York University College of Dentistry and Certificate of Prosthodontics at the University of Pittsburgh School of Dental Medicine in Pittsburgh, Pennsylvania. 
Dr. Joshua Prompton
Prosthodontist
Dr. Prompton is a board certified Prosthodontist. He earned his Bachelor of Science degree in Biology at the University of Houston Honors College in Houston, Texas. He then gained his Doctor of Dental Surgery from the University of Texas School of Dentistry at Houston.
Explore EON Clinics
Providing Excellence In Care
We strive to make the dental implant procedure transparent and stress-free as possible. Come see how our world-class facilities, industry-leading technology, and top-tier implant specialists can help by scheduling a free consultation. 
What You'll Get From Your Free Consultation
Talk to our doctors and get all your questions answered
Receive a custom treatment plan and free 3-D CT scan
Get your exact treatment cost and payment plan options
Dental Implants in Schaumburg, IL
Come see our new location off exit 65 on I-90, east of the Roselle Road and West Hillcrest Boulevard intersection. We're here to provide dental implants to patients not just local to Schaumburg, but also surrounding areas including Rockford, Arlington Heights, and Buffalo Grove. Parking is available free, right outside our building. 
Your All-In-One Center for Schaumburg Dental Implants
We provide comprehensive care for our patients, making the process of getting dental implants quick, convenient, and comfortable. Our implant dentists and oral surgeons will help you get your smile back with dental implants that look and feel completely natural.
Our Specialities:
"Going to EON Clinics was the best thing I have ever done for myself. I can smile again! My clients and my family have noticed the difference in me. I never thought that the process would go so smoothly. I'm a true fan. Thanks so much to the whole staff at EON and especially to the wonderful, caring doctors. Luv you all."

Joan Barrett, EON Clinics Patient
Supporting Our Community
Why Choose EON Clinics Dental Implants? 
Your time is valuable.

We'll make sure your dental implant journey is seamless from start to finish. Instead of traveling from one specialist to another, you'll work with one personal care team under one roof.

You'll be treated like family, not a number.

Being a locally owned business, we value our patients' individual needs and provide personalized care while treating you like family. You'll get to know our in-house team of oral surgeons, prosthodontists, and lab technicians so you're well informed every step of the way. Our dedicated team of oral health experts is among the best in the nation, with years of specialized training and experience.

We focus exclusively on the placement and restoration of dental implants.

Unlike a general dentist, our prosthodontists and oral surgeons have additional years of specialized training in the placement of dental implants. Dental implants are an investment in your long-term oral health. Our experienced doctors will make sure your dental implants are placed properly and safely, so you can enjoy the

long-term benefits

.
If you're trying to figure out how to pay for dental implants, we provide financing options to make implants possible for more of our patients. We also offer multiple dental implant solutions so you can discover the right choice that fits your budget. At EON Clinics, we want to help everyone take the next step towards a more confident smile. Schedule a commitment-free consultation that includes a CT scan and meeting with one of our doctors.