Dental Implants Consultation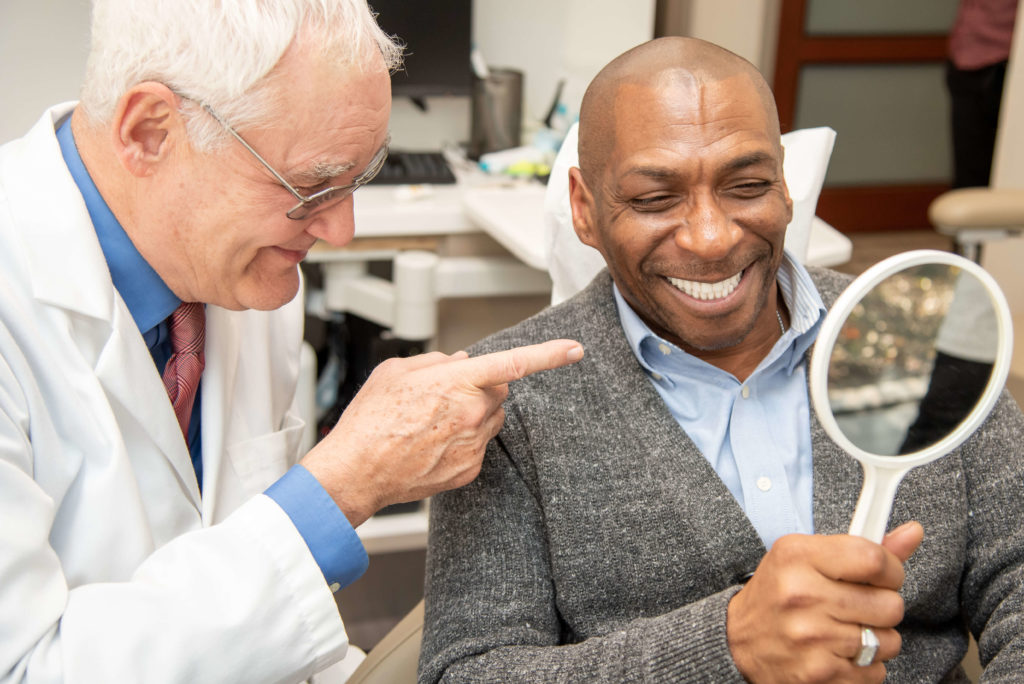 Schedule Your Dental Implant Consultation
During your free dental implants consultation at Eon Clinics, you will be greeted by a treatment coordinator who will gather information about your overall health and specific dental needs. To develop the ideal treatment plan for you, we will take a free 3D CT Scan to evaluate whether you are a candidate for dental implants.
When the evaluation is complete, the doctors will go over your dental implant treatment options, including the advantage and disadvantage of each, so that you can make an informed decision about which option is best for you. Your treatment coordinator will also prepare a take-home quote and go over payment options with you.
"Where to begin? I'm typically not one to write reviews, much less on a public website, but some things must be said. From the moment I walked into their office for the initial consultation, to the minute I left after the final procedure was finished, I felt nothing but warmth and kindness from the wonderful staff at EON."
Amy Jones, EON Clinics Patient
Complete the form to the right to schedule a free consultation or call us at 844-365-7645. We're happy to answer any questions or concerns, and we look forward to meeting you.
Don't trust your oral health with just anyone! At EON Clinics, you will be working with top-tier prosthodontists and oral surgeons. Interested in meeting with one of our prosthodontists? Schedule a free consultation online.
Have questions about insurance? Want to know more about financing? Visit our pricing and insurance page.