Our Experts Answer Your Questions

Your guide to Dental Implants
"Hi! I'm Cyndi, your Dental Implants Expert!"
I'm a dental implants expert at EON Clinics. I created this guide to help walk people interested in dental implants through the biggest questions along their journey.
If you need more information on anything on this page, click my icon or call EON Clinics at 800-250-3500 and you can ask me directly!
Book a Free Consultation
Chat Now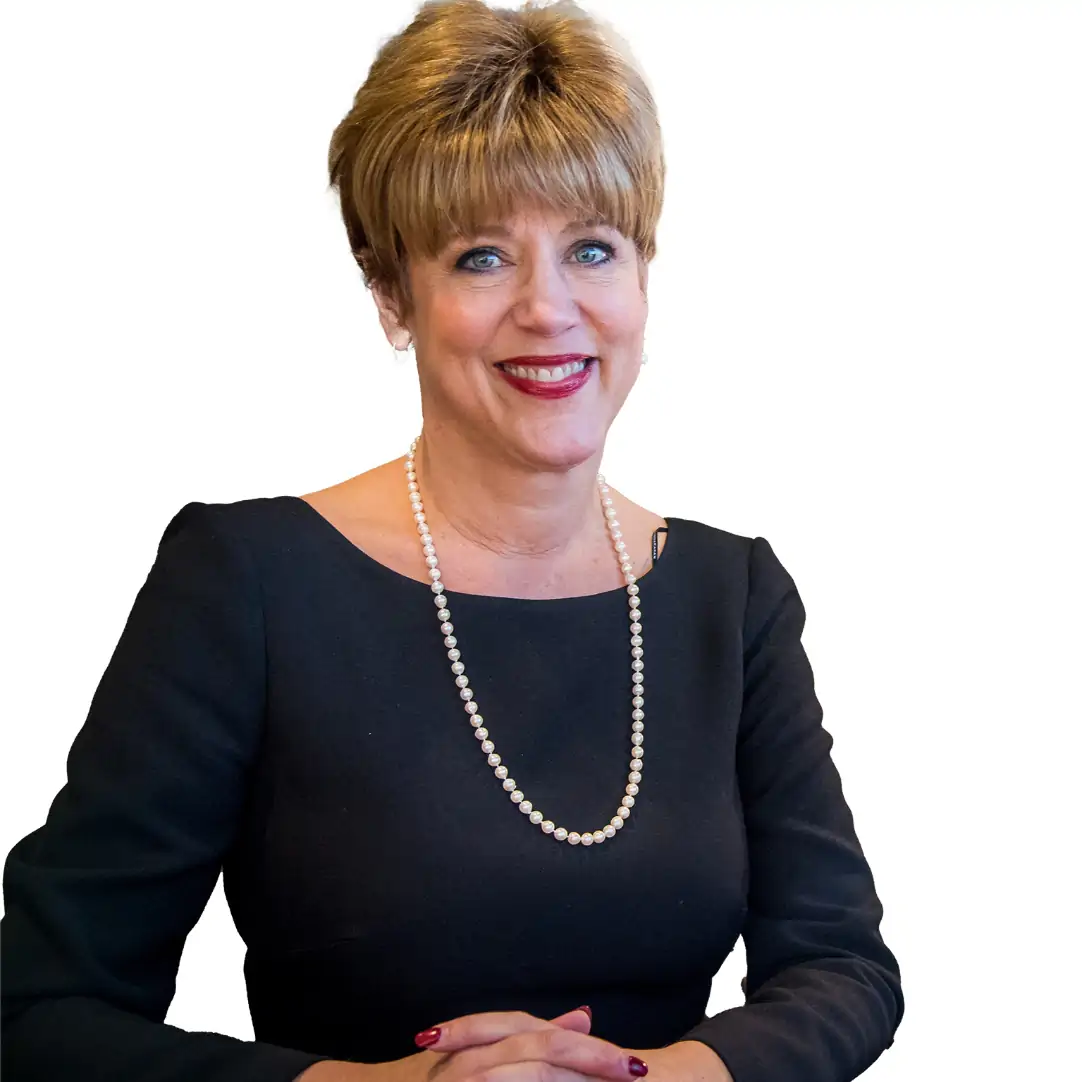 Jen
Jennifer Haack is a treatment coordinator at EON Clinics. She has helped hundreds of patients find their new smile by developing personalized treatment plans to meet their specific needs.
Can I Afford Dental Implants?
Hi! I'm Jennifer Haack, a treatment coordinator at EON Clinics. Many people who want dental implants worry about the cost. We treatment coordinators work to create a customized care plan that fits your needs, as well as find ways for you to finance your treatment
How much are dental implants?

Dental implant costs vary depending on the condition of your mouth and the type of work that needs to be done. That being said, here is the average cost of dental implants at an all-in-one center:

Single Tooth Implants $174/month (avg.)
One Jaw: Upper or Lower $346/month (avg.)
Full Mouth All-On-4 $692/month (avg.)

It is certainly an investment, but you'll reap the benefits every single day. With proper care and maintenance, dental implants can last a lifetime. EON Clinics also offers affordable payment plans with zero to low interest for those who qualify.

Why do dental implants cost so much?

At EON Clinics, the cost of dental implants is all-inclusive with no hidden fees. Your treatment cost covers a variety of expenses:

Oral surgeon fees
Prosthodontist fees
Custom-fabricated temporary and permanent prostheses
Material costs
Anesthesia related costs
Any included medications
Post-surgical follow-up appointments
3-D CT scan imaging

You will live with the outcome of your smile transformation for the rest of your life, and you truly do get what you pay for. Our patients repeatedly say that they were grateful to choose the highest quality care and a lifetime solution. Their only regret? Not doing it sooner!

Is it safe to get cheap dental implants outside of the U.S.?

Dental tourism can be an affordable way to receive treatment that would otherwise be out of budget, but a limited budget is all the more reason not to gamble with your health and savings. EON Clinics doctors continually are fixing teeth that were poorly placed elsewhere at a cheap price. Oftentimes, we see patients spending even more to fix the smile they initially thought would save them money. As such, we highly advise against dental tourism. Read more on the dangers of dental tourism.

Can you finance dental implants?

Yes! We offer financing through LendingClub, CareCredit, GreenSky, and Proceed Finance. When you come in for your free consultation, we'll see if you qualify for financing and payment plans. We'll also check your insurance plan to see if your plan provides coverage for a portion of the procedure. We'll assist you with the entire process, making it as easy as possible to pay for your implants.

What dental implant payment plans do you offer?

We offer a variety of 0% and low interest payment plans to help you fund your dental implant procedure. Our treatment coordinators are happy to assist you with the entire process at your free consultation. You'll find out the loan amount you're approved for, your interest rate, and repayment terms. We'll also provide your exact treatment cost and plan, so you can budget for your procedure.
Get a personalized treatment and cost unique to you.
At EON Clinics, we provide personalized, high-quality care to each of our patients. Restoring your smile is a process that's as precise as it is unique to you — which is why the cost of dental implants varies by person. A precise quote for your treatment will be provided when you attend a free consultation and exam.
Want to know your exact monthly payment? We'll make it easy and do the math for you at your free consultation.
"Ok, how much will my implants cost exactly?"
"Since every patient is different we will calculate an exact price at your consultation."
Dental Implants Financing
We offer multiple financing options and flexible payment plans to fit your budget. This allows you to split the total cost into affordable monthly payments. And, some of our options below have no interest if paid in full within 12 months.
Third-party financing: LendingClub, CareCredit, GreenSky, and Proceed Finance
All major credit and debit cards
Personal, cashier's, or certified checks
Most flex spending cards
Bank wire
Cash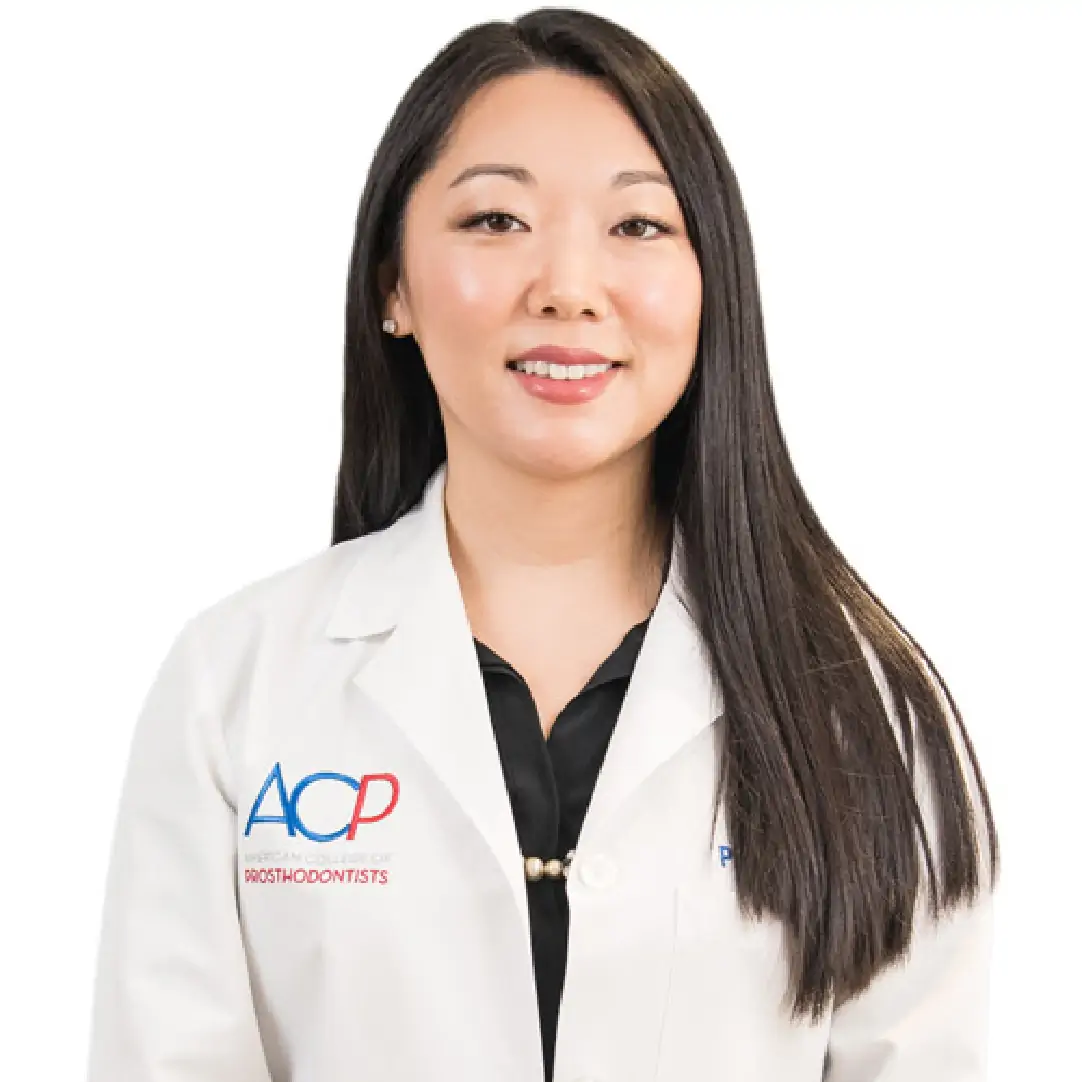 Dr. Suzie Ahn
Dr. Suzie Ahn is a board certified surgical prosthodontist working at EON Clinics.
What is the Dental Implants Process Like?
Hi, I'm Dr. Ahn, here to help explain the process of getting dental implants. I've performed this procedure for hundreds of EON patients! Let's start by going over some of the biggest questions my patients ask about the process.
What are the benefits of an all-in-one clinic?

From start to finish, your dental implant procedure will be handled by one team of staff in one location. Many general dentists and clinics that offer dental implants do not have a lab onsite; this means they must rely on an outside prosthodontist and technicians. By offering everything in-house, EON Clinics is able to deliver your new smile faster, while maintaining the highest level of service and quality. At our clinic, you'll find the oral surgeons who place the dental implants, prosthodontists who specialize in tooth replacement, the dental implant laboratory, and 3-D CT scanner all in one place.

How is the dental implant procedure performed?

Many patients are fearful of the process at first, but we assure you, it's quick and relatively painless! You may stay awake during the procedure or opt to be put under general anesthesia, whichever is most comfortable for you. Your doctor will surgically insert a dental implant into your jawbone. Four implants are inserted to support a full arch of teeth. Meanwhile, your temporary teeth are crafted at our onsite lab. These temporary teeth are then attached to the implants with a connector.

You'll leave the day of your surgery with a set of temporary teeth that look natural. Once your jaw has healed, we'll replace your temporary teeth with a permanent bridge that looks, feels, and functions just like real teeth! This final appointment takes less than an hour and does not require surgery. At this point, you'll be able to eat anything you'd like!

How long does a dental implant procedure take?

A single tooth implant can be placed in less than 30 minutes and multiple tooth implants can take up to an hour. A full jaw, also known as an All-on-4, could take 2-3 hours. We'll cover all of the details with you prior to your appointment.

Procedure Timeline for Single and Multiple Implants:

From start to finish, the entire procedure for a single implant or multiple implants takes about 6 months. Most of that time is spent allowing the implant to fuse to the jaw bone. If bone grafting and/or extraction is needed, it may take an additional 4-6 months.

Procedure Timeline for All-on-4 Full Jaw:

From start to finish, the entire dental implant process for an All-on-4 full jaw takes about 8 months. Most of that time is spent allowing the implants to fuse to the jaw bone while wearing your temporary teeth. Like any surgery, your healing period may be shorter or longer based on individual healing factors.

Is dental implant surgery painful?

Our patients are often surprised by how quick and uneventful the procedure actually is. Your pain will very likely be minimal; most patients report pain at a level of 2 on a scale of 1 to 10. Pain tolerance varies by patient but our care team is here to assist and provide comfort with pain medication if needed. We'll make sure you're comfortable from start to finish.
"How do dental implants work?"
"Dental implants are artificial tooth roots that function and feel just like real teeth. Here's a breakdown:"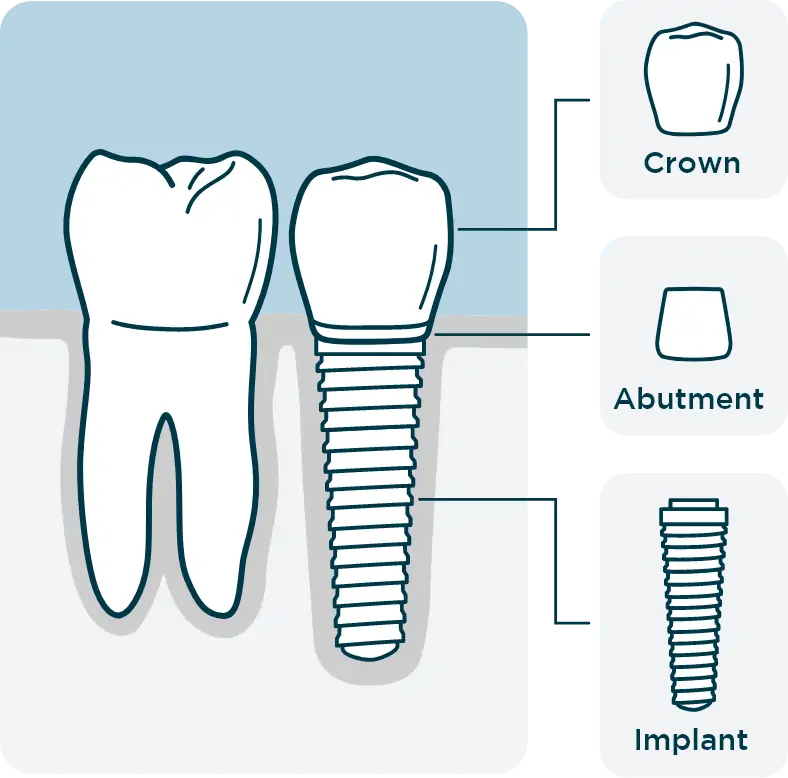 Anatomy of a Dental Implant
Dental implants are artificial tooth roots that are permanently anchored to the jaw bone. They are the ideal replacement solution for missing or failing teeth due to their strength, longevity, and completely natural appearance and feel. There are three main parts of the dental implant:
"What is the dental implants process like?"
"This is the treatment timeline we follow at EON Clinics:"
All-On-4 Dental Implant Treatment Timeline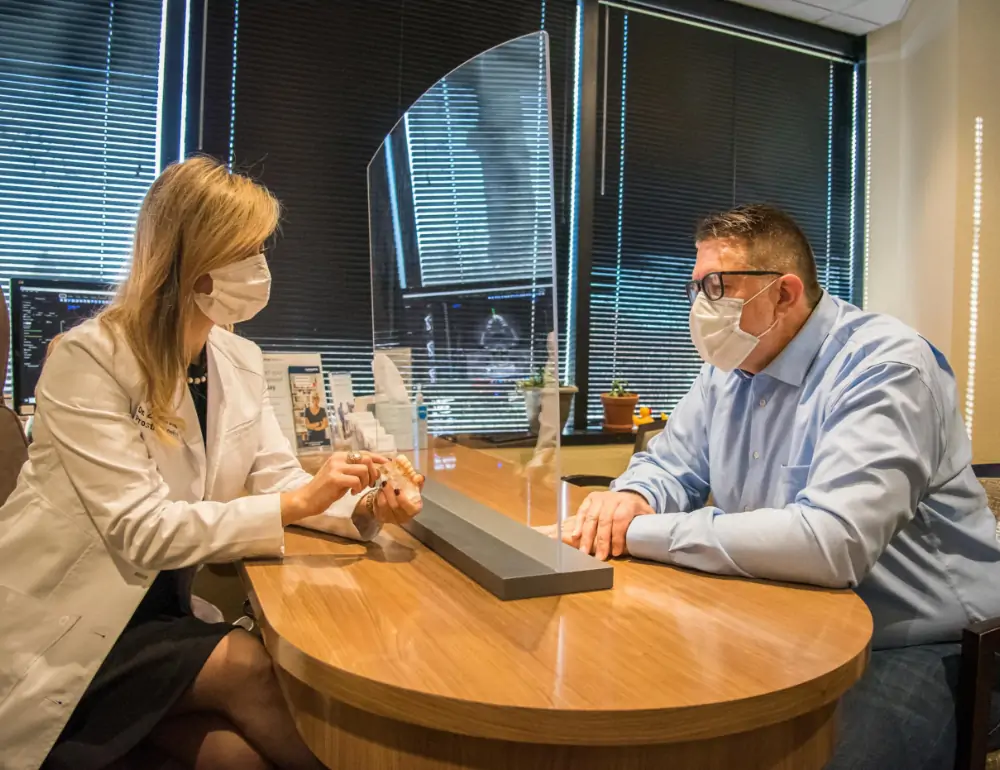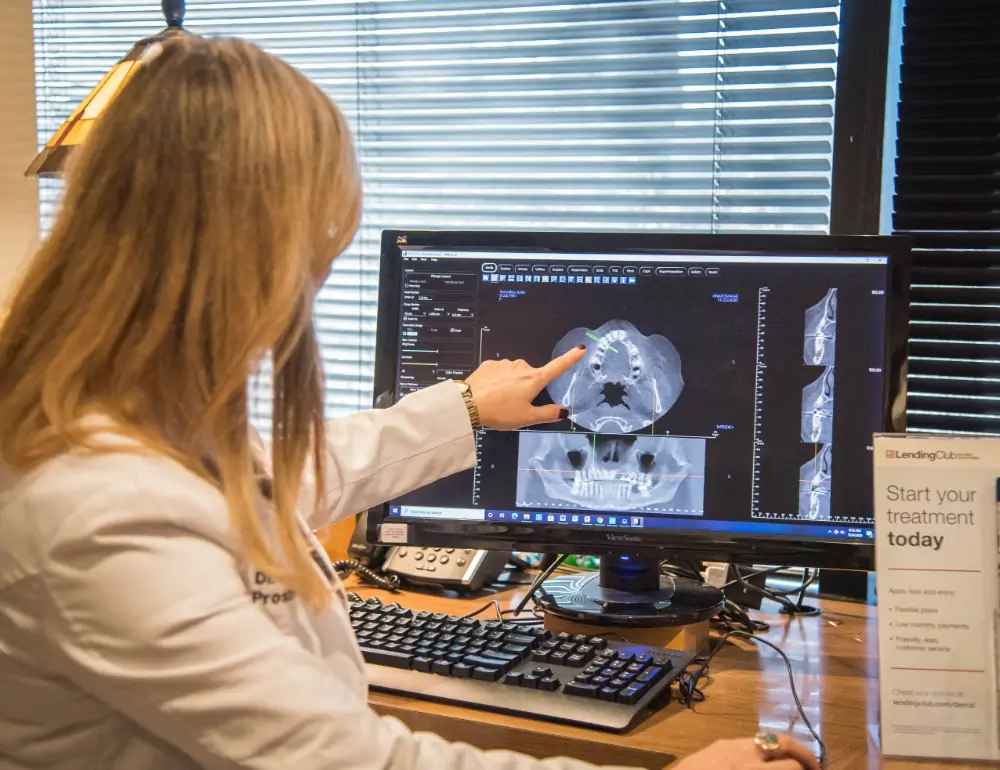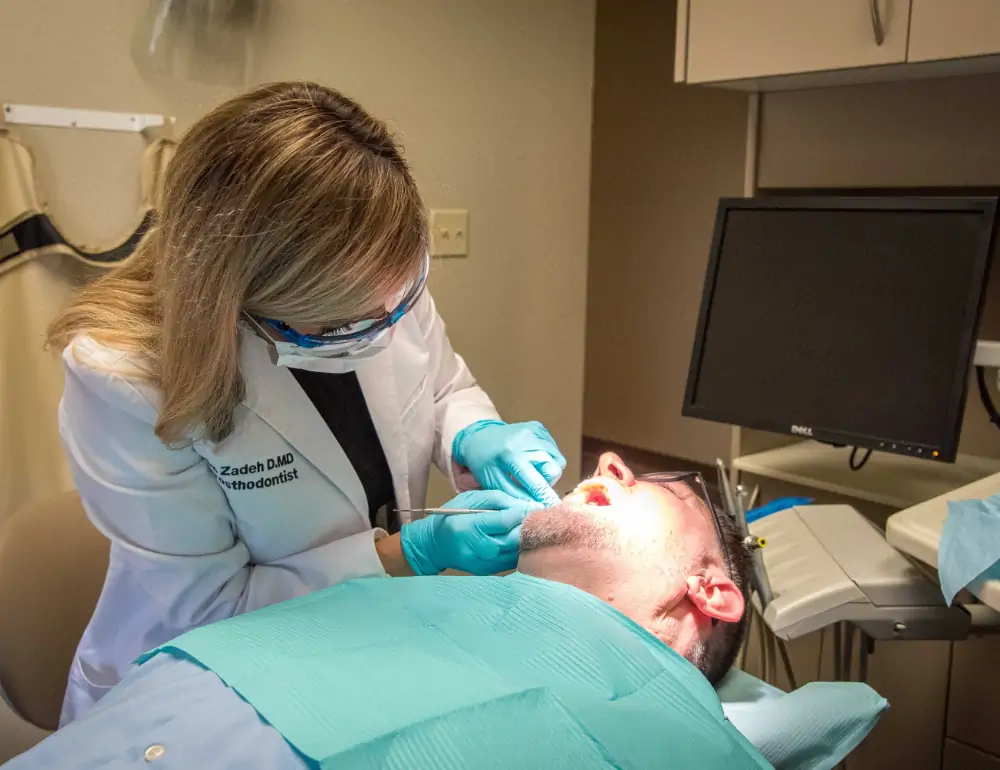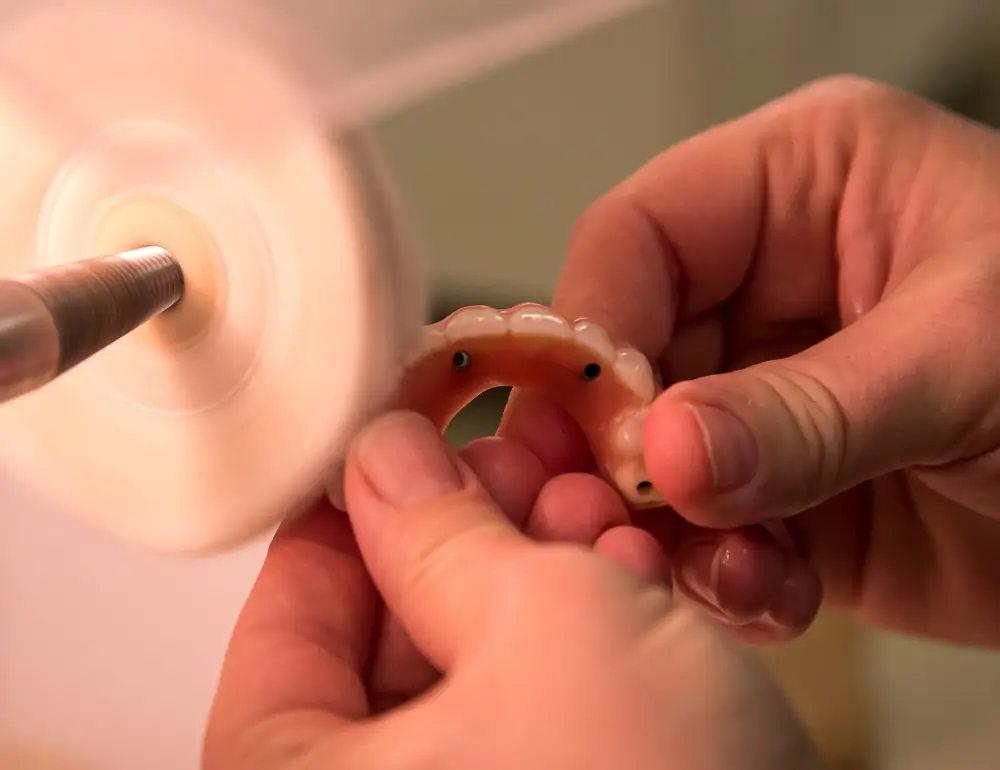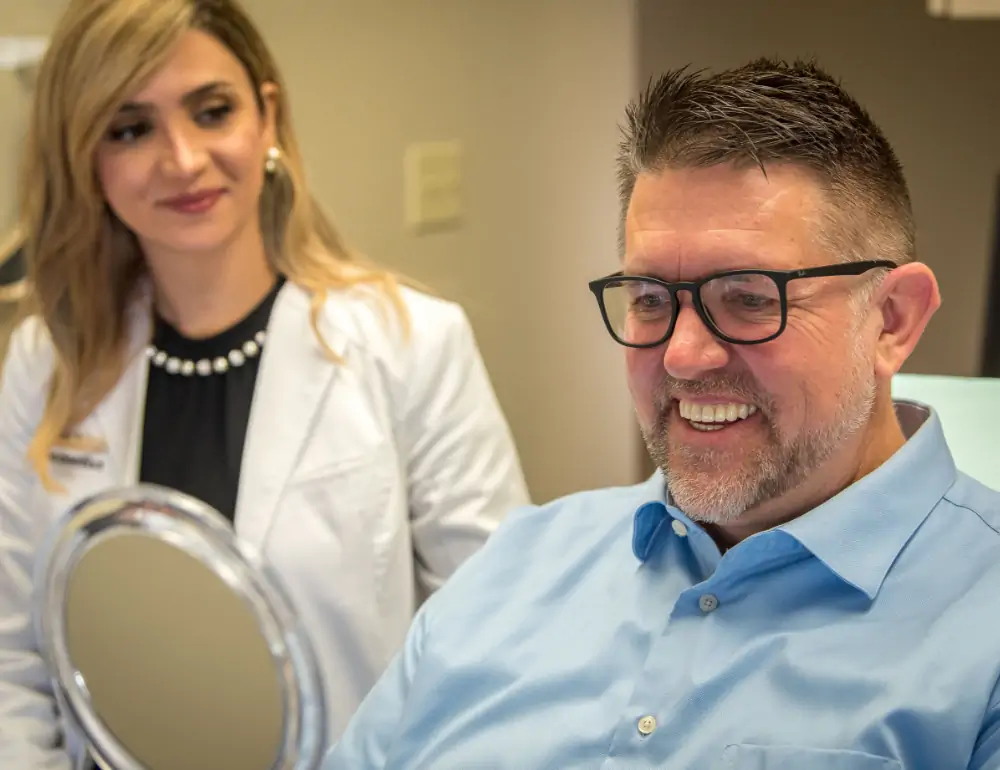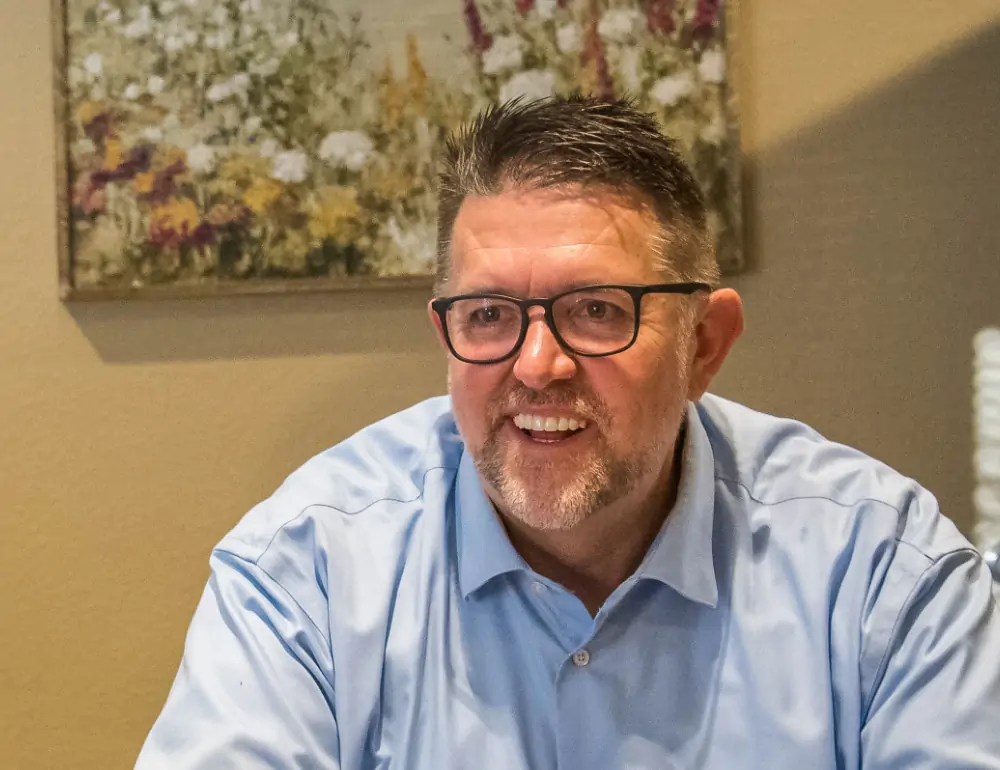 "How long exactly will my dental implants recovery process take?"
"Every patient is different, and recovers at different rates. To learn your exact timeline, schedule a free consultation with EON Clinics today."
Dr. Rokhsareh Zadeh
Dr. Rokhsareh Zadeh is a surgical Prosthodontist working with EON Clinics. Like all of our doctors, she is well trained in adhering to universal precautions to minimize spread of infectious disease.
Do you have concerns about COVID-19?
It's common, and expected, for people to have concerns about the ongoing COVID-19 situation. I'd like to walk you through our prevention and safety guidelines to help you make an informed choice about coming into one of our clinics for a visit.
Are clinics open for in-person visits?

Yes! All of our clinics in Illinois, Indiana, and Wisconsin are all open and taking appointments. At every clinic, we are closely monitoring updates regarding coronavirus (COVID-19) and are exercising universal precautions to ensure that our patients and staff remain safe.

Is it safe to come into a clinic for a visit?

While your choice to come in is ultimately up to you, I can assure you that we take hygiene precautions very seriously. EON Clinics uses universal precautions to avoid transmission of infectious disease. Our infection protocol is OSHA compliant as we deal with protection from diseases every day, making our offices some of the safer places to visit. In fact, we've had over 18,000 surgeries and zero infectious cases.

What precautions are being taken at the clinics against COVID-19?

On top of the strict universal precautions we follow as a medical practice, we have a variety of measures in place to minimize the spread of infectious diseases. Here's a breakdown:

Thoroughly cleaning and disinfecting surfaces with medical grade wipes and marking a signed checklist for patients to view
Washing hands frequently and providing hand sanitizer to all employees and patients
Avoiding contact with patients' bodily fluids by wearing medical gloves, masks, and gowns
Practicing good hand hygiene, respiratory hygiene, cough etiquette, and environmental cleaning
Sterilizing all surgical tools and equipment between uses
Closely following guidelines and best practices from the Centers for Disease Control and Prevention (CDC)
I'm back to being me. I think that's probably the greatest improvement anyone could ask for.
— Debbie, EON Clinics Patient