At EON Clinics, we make it easy for you to get a replacement tooth so you can get back to living confidently. While there are several options for restoring a single tooth, a dental implant is the only tooth replacement option that does not compromise the health of your adjacent teeth. It's the most natural way to fill a gap in your smile and preserve the structure of your remaining teeth.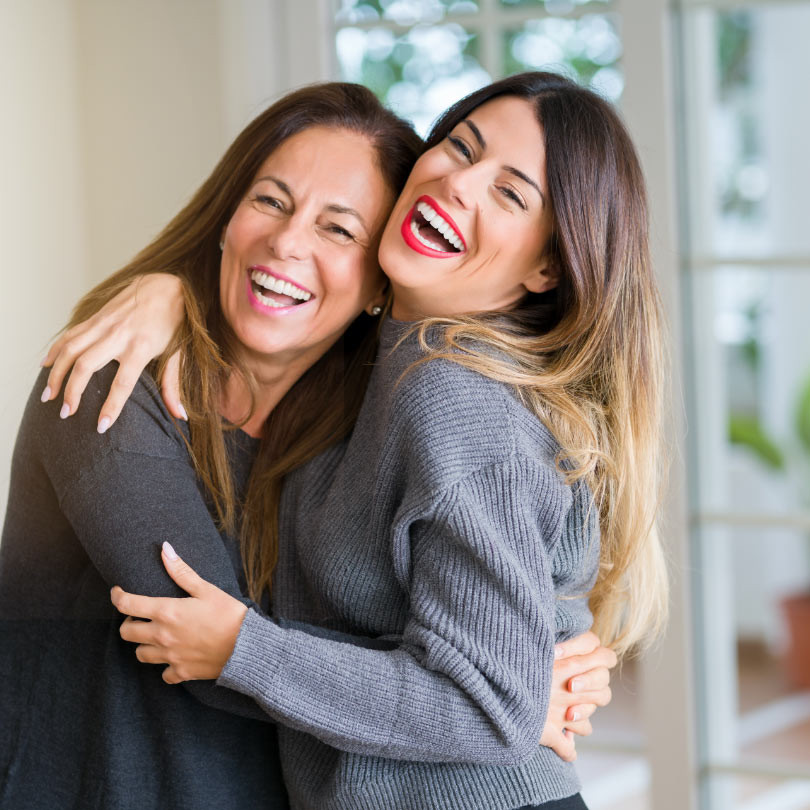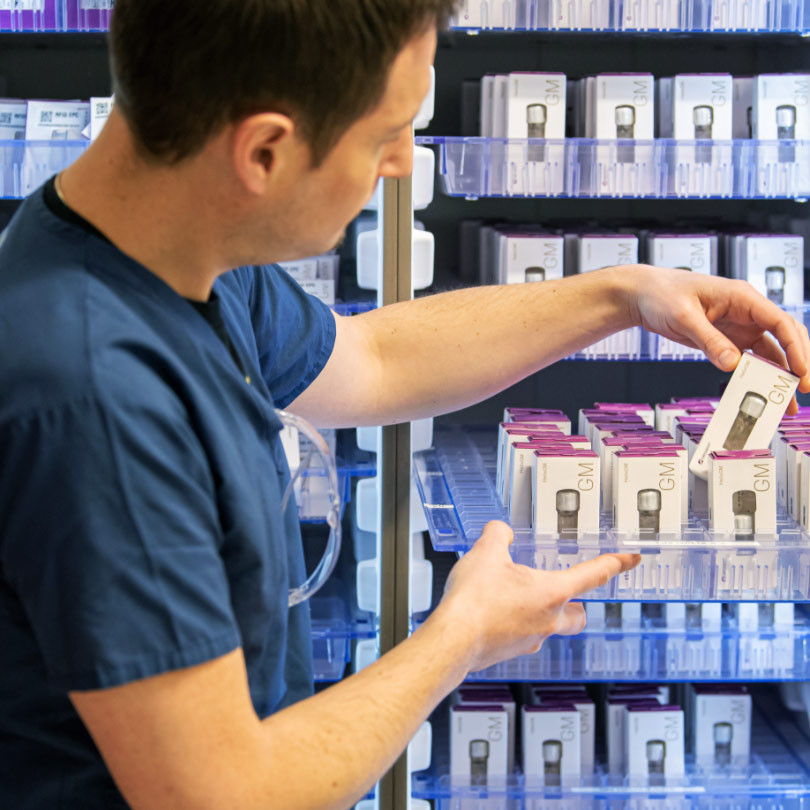 A typical process for a single tooth.
6 Month Average
Healing times vary based on individual factors. From start to finish, the total estimated treatment time for a single tooth implant is 6 months. If extraction and/or bone grafting are needed, it may take an additional 4-6 months.
Your Free Consultation

Receive a free 3-D CT scan and meet with a doctor to learn about the best treatment options for your single tooth implant restoration. We'll walk you through the entire process, provide your exact cost, and review payment plans.

Pre-Procedure Exam

We'll gather all the necessary records to custom craft your new teeth. Our care team will put your mind at ease by answering all your questions.

Dental Implant Procedure

Your prosthodontist and oral surgeon will ensure your comfort as they safely place the dental implant. We may provide a temporary retainer if your missing tooth is in the smile line. After 4-6 months of healing, we'll place your permanent crown.

Lab Tech Engineers Your Custom Teeth

Our skilled lab techs craft your permanent tooth using the latest dental technology at our in-house lab. Working closely with your prosthodontist, our lab techs can design and deliver your prosthesis quickly and efficiently.

Post-Procedure Checkups

As your jaw heals, we'll ensure you are healing well and check the bite at these appointments. We'll begin to craft your permanent tooth and it will match the shape, size, and shade of your natural teeth.

New Permanent Tooth

It's the big day! You'll receive your permanent smile and complete the transformation you've been dreaming of. Get back out there and enjoy life again!
My follow-up appointments were the same with the staff—most helpful and courteous. I am so pleased at my new appearance and have recommended EON Clinics to many people.
– Barbara S, EON Clinics Patient
Single Tooth Implant
A single tooth implant is a great solution for replacing a damaged or missing tooth. It will be designed to look like your existing teeth.
Our dental implants are built to last.
Our doctors only use the highest quality, medical-grade dental implants to restore your teeth. Made of titanium, these dental implants are biocompatible and do not cause harm to living tissue. Instead, your jaw bone will naturally fuse to your new implant and it will actually become a part of you.
The result? A strong, sturdy base that can last a lifetime and support your custom-crafted smile.
Implants
An implant is a screw-like post that creates a stable base for your new teeth. The implant is permanently attached to the jaw bone.
Abutments
The abutment will not be visible in your mouth, but functions as a connector piece that secures your new tooth to the titanium implant.
Custom Crown
This is the new replacement tooth that will be visible when you smile. Your tooth will be custom-made to seamlessly match your remaining teeth.
Single Tooth Implants
With no money down and zero and low-interest payment plans, dental implants are surprisingly affordable.