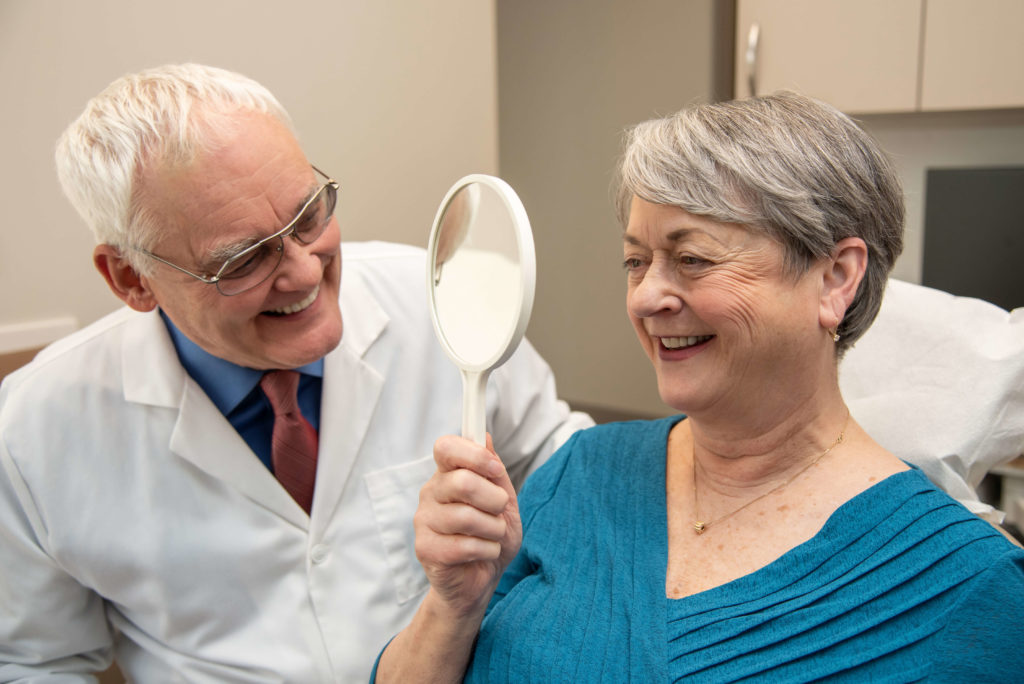 We are proud to serve the community of Naperville, providing dental implants. We believe everyone deserve to have a smile they're proud to share.
If you're in the Naperville area and considering dental implants, EON Clinics is here and ready to provide you with quality treatment! Our Downers Grove office is located just twenty-three minutes away from the DuPage Children Museum in Naperville, IL by car. EON Clinics is located on Fairview Avenue near the Heartland Blood Center in Westmont, IL.
Why Choose Dental Implants Naperville?
Dental implants provide a natural-looking tooth replacement solution. With dental implants, your teeth will function naturally and you'll be able to eat more of the foods you love. Here are just a few more reasons why dental implants are the obvious choice for many people:
Replace a single missing tooth with dental implants, multiple teeth, or even all the teeth on your upper or lower jaw.
Dental implants educe the risk of oral infections, which can spread throughout your body.
They are easy to clean and look just like natural teeth.
Dental implants can help prevent bone resorption (deterioration) and preserve your natural facial structure.
Want to rebuild your confidence with a beautiful smile? Dental implants are the right choice!
Dental implants will not only change your attitude, but they can change your life. We are happy to bring you the smile that you've dreamed that will boost both your confidence and your health.
Why Choose EON Clinics Dental Implants Naperville?
At EON Clinics, we only provide dental implant solutions. The EON team prides ourselves on providing exceptional patient care, results, and changed lives. Our warm and welcoming team members work to ensure you're comfortable and can explain our procedures in as much detail to you as needed.
You'll feel like family at EON! With a free consultation, you'll have a chance to meet our team, discuss your oral health goals, and learn whats the best dental implant option for your case.
Contact Us
If you live in Naperville or nearby Bolingbrook, Plainfield, Warrenville, Aurora, Romeoville, or Lisle, EON Clinics is here to repair your smile! Begin the change and get in touch with our team today. We will be happy to answer any questions you may have about the implant process and help you decide whether dental implants are for you. We're pleased to offer you a free consultation that includes a free 3D CT scan, the chance to meet an EON Clinics doctor, and a free take-home quote for your recommended treatment.
Schedule a consultation now or give us a call at 800-250-3500.