The Cost of
Dental Implants
EON CLINICS understands every patient is unique, that is why every treatment plan is a custom fit for you.
EON CLINICS helps make affordability a priority for our patients.
Most dental restoration patients use a number of sources such as:
SAVINGS, CREDIT & FINANCING.
We are dedicated to helping you improve your life and will work with you to find the payment that fits within your budget.

---
We Offer All-Inclusive Pricing
This All-Inclusive Pricing and Plan will include ALL visits, from your first consultation, to your final new teeth. Below are some starting points to help you on your journey:
Single tooth implants start at $4,500

Full Arch Restoration (Single Arch) starts at $21,995

Full Mouth Restoration (Double Arch) starts at $43,990
Pricing may vary by patient needs. To accurately determine needs and cost, please schedule a no-obligation, FREE Consultation with our Treatment Coordinator & Prosthodontist.
---
Most patients come to us with what we call "dental exhaustion." They're terrified of the whole process. That's why we created an all-in-one dental implant clinic—to make it easy for you to get the smile you deserve. From the staff who greet you to our doctors and care team, we all work together to make you feel at home.
We LISTEN to your goals

We CONFIRM that you are a candidate for dental implants

We BUILD your specific treatment plan
This is a big decision but we are here for you every step of the way.
Can you finance dental implants?

Yes! We offer financing through LendingClub, CareCredit and Proceed Finance. When you come in for your free consultation, we'll see if you qualify for financing and payment plans. We'll also check your insurance plan to see if your plan provides coverage for a portion of the procedure. We'll assist you with the entire process, making it as easy as possible to pay for your implants.

Does insurance cover dental implants?

Certain dental insurance plans do reimburse portions of the dental implant procedure, but unfortunately, it is rare to receive significant coverage. Most insurance providers consider dental implants a "cosmetic procedure." However, we will provide you with information so you can maximize your insurance for reimbursement. Coverage amounts depend on the insurance provider, plan coverage details, and plan annual limit. Private dental insurance plans may cover certain aspects of your procedure such as anesthesia, tooth removal, and bone grafting.

There are a few cases where medical insurance is available for people who are missing all of their teeth, and as a result, have medical complications. Typically, medical insurance will cover dental implant and tooth replacement procedures related to the following types of conditions:

Loss of teeth due to a medical condition

If teeth are lost in the course of tumor treatment

A congenitally missing tooth

This type of coverage depends solely on the individual policy. Other than these situations, medical coverage is very rare.

Does Medicare/Medicaid cover dental implants?

Medicaid and Medicare do not cover dental implants at all. State/county insurances (such as BadgerCare and CountyCare) also do not cover dental implants. For more information on these options, visit our friends at Medicare Consumer Guide.

Why do dental implants cost so much?

At EON Clinics, the cost of dental implants is all-inclusive with no hidden fees. Your treatment cost covers a variety of expenses:

Oral surgeon fees

Prosthodontist fees

Custom-fabricated temporary and permanent prostheses

Material costs

Anesthesia related costs

Any included medications

Post-surgical follow-up appointments

3-D CT scan imaging

You will live with the outcome of your smile transformation for the rest of your life, and you truly do get what you pay for. Our patients repeatedly say that they were grateful to choose the highest quality care and a lifetime solution. Their only regret? Not doing it sooner!
OUR PATIENTS SAY IT ALL…
"My self image improved, my confidence improved. It was like I was a different person! EON has been there EVERY step of the way…..from the moment I took that first step thru the door to today….practically 9 years later!"
~Jeffery
Book a Free Consultation
Why do Patients Choose EON CLINICS?
"I decided to have a consutation with EON Clinics (which was FREE) and received the most AMAZING care and treatment! I did the "all on 4". I deal with people on a daily basis and you have no idea how one can become so self conscious about one's own appearance! People judge you on your smile, and teeth are something that people notice first! Why not go to the leaders in implants!"
~Jamie, Actual Eon Clinics Patient
Benefits of Dental Implants
Dental implants offer many advantages that help patients regain dental function, restore appearance, and enjoy long-term value.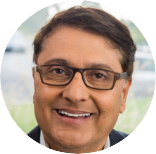 When we meet our patients, most of them have already gone through a constant history of dental work and maintenance. Their constant short-term "fixes" have caused them long-term problems (and costs).
With so many factors, you know why we offer a FREE, No Obligation Consultation. We want our patients to understand all of their options before quoting any pricing.
~Dr. Sharma
Book a Free Consultation
---