Your Teeth and Medications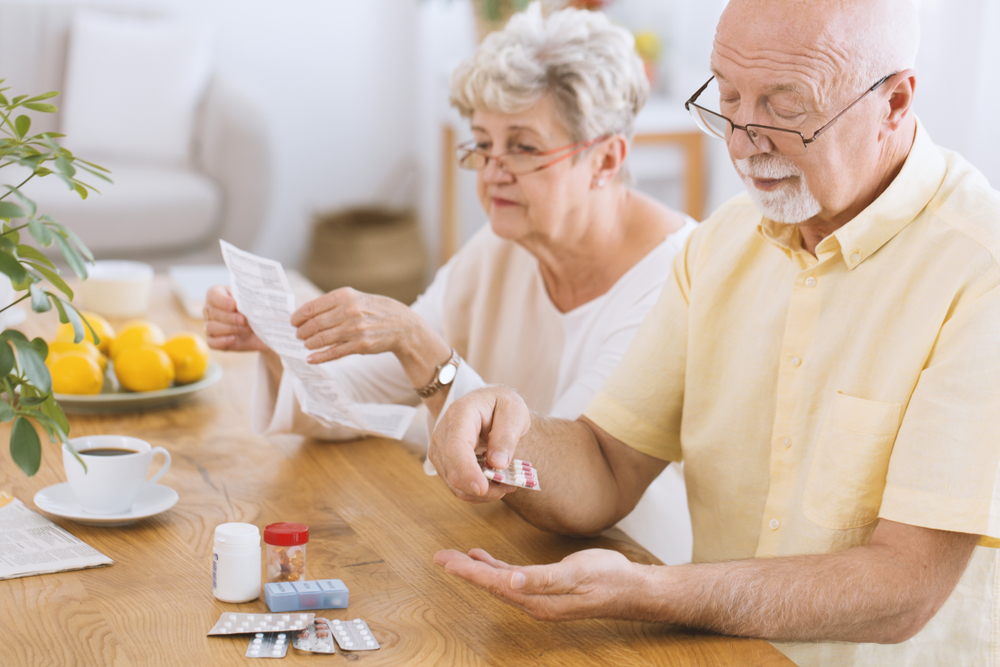 Many medications can cause tooth damage:
Healthy teeth and gums depend on good oral hygiene, a low-sugar diet, healthy saliva and regular visits to your dentist. It is important that you tell your dentist about any medications you are taking. Surprisingly, many of the medications that are listed have the tendency to disturb the delicate balance of our saliva.
Saliva Protects your Teeth
Many medications and illegal drugs reduce the flow of saliva and cause a condition called 'dry mouth syndrome'. Dry mouth significantly increases the risk of tooth decay. This is because saliva: reduces the population of bacteria in the mouth neutralizes mouth acids that cause tooth decay contains substances crucial to the ongoing process of re-mineralization, which is the repair of tooth enamel (the hard surface layer that protects the tooth) that has been damaged by acids has a washing effect preventing food particles from sitting on teeth. There are many medications that can cause reduction in saliva. Some examples include: antidepressants, diuretics (water pills), antihistamines, decongestants, medications for Parkinson's disease, blood pressure tablets (beta blockers) and inhalers. Talk to your doctor, pharmacist or dentist for more information about whether your medications could be causing dry mouth.
Effect of Some Common  Medications on Teeth and Gums
Some medications, including prescription and over-the-counter drugs, can damage your teeth. Medications can cause gum problems such as inflammation, bleeding or ulceration. Diseased gums can lead to other dental problems, including tooth loss. Some of the medications that can damage teeth and gums include:
Antidepressants – this large family of medicines can cause dry mouth and increase the risk of tooth decay many prescription, over-the-counter and herbal medications can cause tooth and gum damage.
Antihistamines – can cause dry mouth, and an increased risk of gum problems
Antihypertensives – can lead to an increased risk of gum swelling and overgrowth
Aspirin – chewing aspirin can directly damage the tooth enamel, as aspirin is acidic. Always take aspirin strictly as directed. The tablets should be swallowed whole with water, not placed beside a tooth or near the gums
Asthma medications – some asthma medications are highly acidic and can dissolve tooth enamel if used regularly over a long period of time.
Chemotherapy medications – can cause a dry mouth and lead to an increased risk of gum problems and oral inflammation
Immunosuppressive medications – can lead to an increased risk of gum problems and mouth infections
Oral contraceptives – can lead to an increased risk of gum problems
Syrups – medicated syrups that contain sugar can increase the risk of tooth decay if teeth are not brushed after these syrups are taken
Bisphosphonates (for osteoporosis) and monoclonal antibodies such as denosumab (for bone problems) – can cause severe problems in the jaw bones, such as non-healing painful ulcers 
Antibiotics – large or prolonged dosages of antibiotics can cause oral thrush. 
Schedule a Dental Implant Checkup Today!
The highly-trained dental professionals at EON Clinics are dedicated to your oral health and well-being. We work with highly staff members and use cutting-edge technology in our in-house labs. This creates a one-stop shop for all dental implant needs at clinics throughout Chicagoland and in southern Wisconsin and northwest Indiana.
From single and multiple tooth to full jaw all-on-4 dental implants, EON Clinics helps patients enjoy eating and smiling again. Find out how dental implants can improve your life.
Schedule a free consultation online today or call us at 800-250-3500.