Know about Eon Free Dental Implant Consultation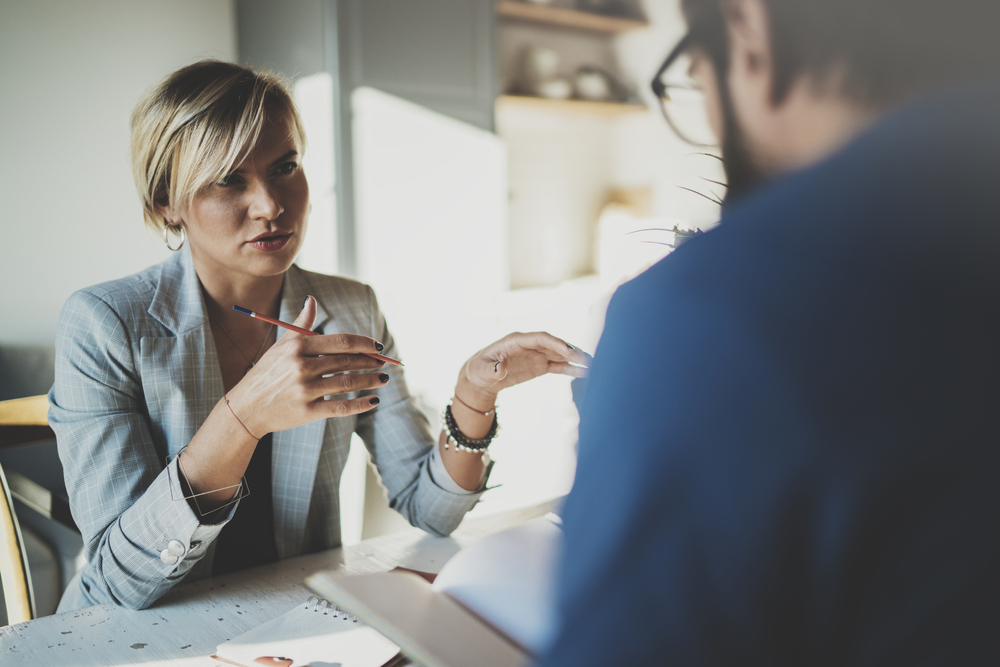 Losing one or many teeth was a cause of concern but not anymore. No need to worry about a missing tooth while posing for a smile at a social event, all thanks to dental implant surgery. Despite what you might have read, affordable dental implants are a reality. You might be worried about the initial costs even before you step into the surgery room but we are here. Surprisingly, free implant consultation is available at EON clinics in America. Also, highly successful oral surgery is available at our dental clinics in Illinois, Indiana, and Wisconsin. Know everything about EON free dental implant consultation in today's blog.
What does the initial dental implant consultation cost?
One important point to remember is that there is no dental implant consultation cost at our clinics. We offer all the implant treatment in one place which also includes your free consultation. Oral surgery can restore any number of teeth be it a single tooth to an entire mouthful. 
What's the eligibility for dental implants?
The patient's eligibility for dental implants is determined by many factors like full-body hygiene, body, oral health, jawbone's current condition. The one way to check your eligibility is by scheduling a free dental implant consultation at EON clinics.
So how does one find free implant consultation?
Booking free dental consultation is pretty easy on our website. Visit the link here: /schedule-appointment. There are 3 basic forms to fill. One has to simply click on the option as shown in the screenshot below.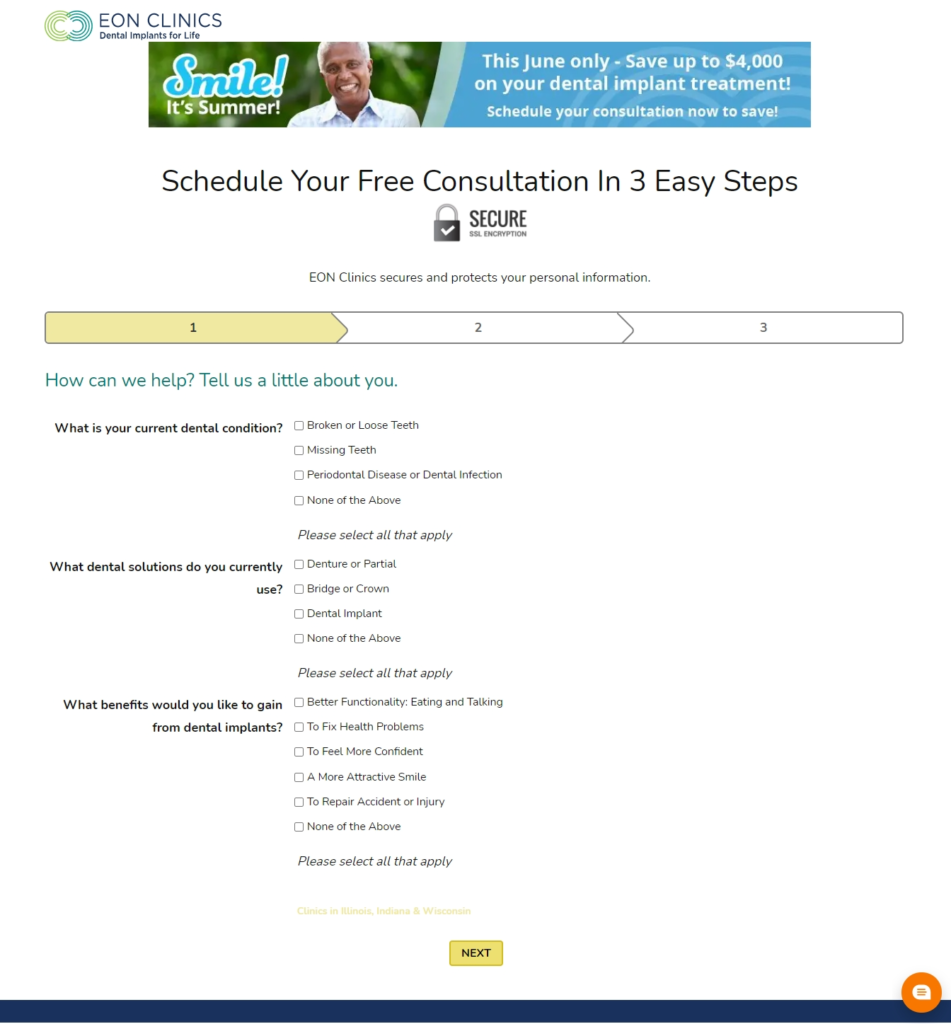 After completing the form, submit your required contact details. We will get in touch with you swiftly to initiate the next step.
Free Dental implant Consultation is done, what next?
After the online form filling the dentists will schedule a meeting with you.
Post the doctor's meeting, you will get a free CT scan, a personalized treatment plan, and the exact cost of dental implant surgery.
The treatment coordinator will evaluate if the insurance plan covers the procedure or not
Look at other patient's testimonials regarding the funding and the procedure of dental implant surgery
You can check different dental implant financing options to fund the surgery in case of a shortfall.
So, how much time does the recovery take?
The procedure would range from 30 minutes for the single-tooth implant to multiple implants takes about 6 months. On the other hand, the complex dental implant process for an All-on-4 full jaw takes about 8 months.
Recovery time for dental implant surgery?
The whole process takes approximately 4-6 months for bone healing while soft tissue healing and maturation will take around 3-4 months.
If you're interested in knowing more affordable dental implants, you can get in touch with EON clinics. Just book our free dental implant consultation here. Despite what you might read on the internet, affordable dental implants are a reality at EON Clinics.