Five Essential Dental Implant Articles You Should Read!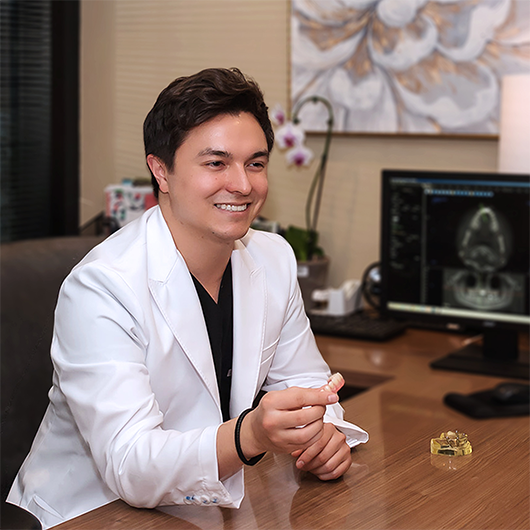 If you've been contemplating getting dental implants, you're no stranger to research! Here are a few articles EON Clinics recommends these five essential dental implant articles for patients seeking more information.
What Are Dental Implants?
Dental implants are metal posts or frames that are surgically positioned into the jawbone beneath your gums. Once in place, they allow your dentist to mount replacement teeth onto them.
Read more: Colgate article
All About Dental Implants
A dental implant is an artificial tooth root that is surgically anchored into your jaw to hold a replacement tooth or bridge in place. Implants don't rely on neighboring teeth for support, they are permanent and stable; implants look and feel like natural teeth making the ideal replacement.
Read more: https://www.eonclinics.com/what-are-dental-implants
Bone Grafting For Dental Implants: Understanding The Possibility
For those who are missing one or more teeth, the cosmetic effect of a dental implant is almost unbeatable. Dental implants look and function the same as a regular tooth, and a successful implant is just about undetectable. It is always important, however, to make sure that you understand all the various aspects of an oral surgery, and dental implants are no different.
Read more: http://www.colgate.com/en/us/oc/oral-health/cosmetic-dentistry/implants/article/bone-graft-for-dental-implants-understanding-the-possibility-0213
Are You A Candidate For Dental Implants?
The major qualifier for dental implants is having enough healthy bone. When you lose your teeth, the bone is no longer stimulated and it shrinks. In order to permanently restore the teeth there must be enough bone for dental implants or bone must be replaced with supplemental materials.
Read more: https://www.eonclinics.com/blog/are-you-a-candidate-for-dental-implants
Make Your Implants Last Forever
How can I make sure my dental implants last forever? You've spent a lot of time and money on your teeth, so protect your investment by making sure your dental implants last forever.
Read more: https://www.eonclinics.com/blog/dental-implant-maintainence