EON Clinics celebrates the Doctor Of December
EON Clinics celebrates the Doctor Of December – Dr. Richard Dryer. Dr. Richard Dryer graduated from the University of Michigan and is a board-eligible prosthodontist. He practised as a general dentist with the Indian Health Service in Zuni Pueblo, New Mexico for five years. After this, he returned to graduate school at the University of Minnesota where he completed three additional years of speciality training in prosthodontics. Dr Richard Dryer received a speciality certificate in prosthodontics in 2013 and a Master of Science in 2014 from the University of Minnesota in Minneapolis, Minnesota where he continued as a full-time faculty member in the department of prosthodontics for three years. Dr Dryer continues to instruct residents in prosthodontics at the University of Minnesota as an adjunct assistant professor.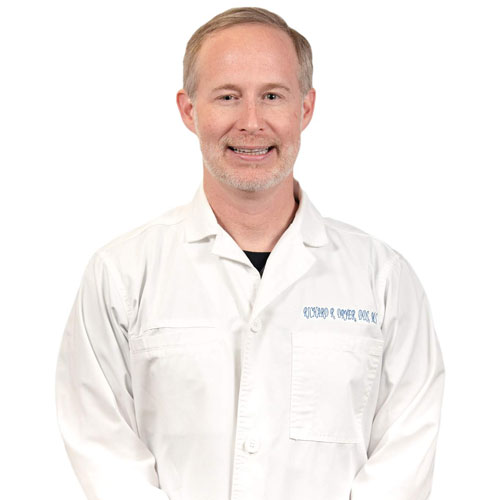 We would like to take a moment to acknowledge as well as thank Dr. Dryer for his outstanding work and love for dentistry!
We hope we EON Clinics celebrates the Doctor Of every day, every week, every month and every year. They are our frontline hero.
Study to save lives.
Schedule Your Free Consultation and CT Scan
EON Clinics employs highly-trained teams of oral surgeons, periodontists, and prosthodontists to perform dental implant procedures. Our dental professionals collaborate with a comprehensive care team to put cutting-edge technology to use in our in-house labs. This creates a one-stop-shop for all dental implant needs at clinics throughout Chicagoland and in southern Wisconsin and northwest Indiana.
From single and multiple tooth to full jaw all-on-4 dental implants, EON Clinics helps patients enjoy eating and smiling again. Find out how dental implants can improve your life. Schedule a free consultation online today or call us at 800-250-3500.
Happy smiling to all our readers and remember:
"Keep smiling, because life is a beautiful thing and there's so much to smile about." – Marilyn Monroe