Early Orthodontic Treatments for Kids is Important! Read Why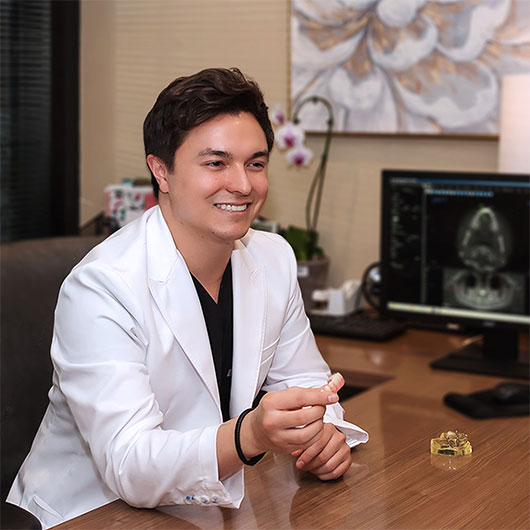 Orthodontic treatments are a necessity in today's life in order to avoid serious oral healthcare problems in near future. There is a myth that kids don't need early orthodontic treatment which needs to be debunked. According to the American Association of Orthodontists, the first orthodontic examination for children needs to be done before the age of 7.
Why the Age of 7 is a Threshold you Might Ask?
The jaw development and permanent teeth would be observed at this age. This would help your dentist to diagnose any orthodontic problems while correcting them at the same time. Early orthodontic treatment for children would lower or remove any need for additional dental treatments or surgeries for the children in the future. In today's informative piece, we talk about the benefits of early orthodontic treatment for kids.
Early Orthodontic Treatment for Children Can Be Divided into 2 Phases:
Phase 1 of Early Orthodontic Treatment for Kids
Your dentist near you would focus on any teeth problem arising out of bite issues. Correcting it so that the child's jaw is properly developed plus making enough space for the eruption of the permanent teeth. The first phase usually starts when the child reaches the age of 8-9. After the phase 1 completion, the dentist will recommend a resting period for the permanent teeth' natural eruption.
Phase 2 Treatment
This is conducted after the conclusion of the resting period. Typically, the dentist will place full dental braces for the lower and upper teeth. Commonly available braces are-
Metal
Traditional
Clear
Removable
Invisalign
Expect the second phase to start at the age of 11-14.
Why Early Orthodontic Treatment for Kids?
Now, it's important to know when is the time and circumstances to consult a pediatric dentist. Let's look at the signs that indicate that your child needs specialized dental care at the earliest-
Your child facing problems in biting or chewing food
Early or late loss of baby teeth
Crooked, misaligned, crowded, or protruding teeth
Speech problems like stuttering or slurring
Facial Asymmetry
Who Doesn't Need Early Orthodontic Treatment?
Not every child needs an early orthodontic treatment at a dental clinic near you. If there is no visible sign of jaw or teeth misalignment, it's advisable to wait until phase 2. To avoid any confusion regarding orthodontic treatment for your kid, schedule a consultation with an orthodontist. The specialist will take dental X-Rays alongside a thorough oral examination. This would help the dentist to find any underlying issues while observing the growth of the jaw and the permanent teeth.
Benefits of Early Orthodontic Treatment
Early orthodontic treatment for children prevents the onset of gum disease and good oral healthcare. Not just that, there are a host of benefits if one initiates proper dental healthcare for the young children as outlined below-
Create sufficient space for the eruption of permanent teeth
Develops proper jaw development
Corrects any underlying bite development issues
Brace wearing period is reduced due to timely intervention of a dentist
Early treatment will straighten your child's teeth for an improved smile
Lowers any need for complex and expensive orthodontic surgeries
If you think your child needs orthodontic treatment at the earliest, time to consult a leading dental clinic near you.