Dental Implant Procedure Timeline – Trusted Solution
One of the most common questions our patients have is "How long does a dental implant procedure take ? and what is the dental implant procedure timeline ?" The answer depends on the type of procedure selected as well as individual healing factors, but here's a general sense of the dental implant timeline:
On average, the total estimated treatment time for an All-on-4 dental implants procedure is 6-8 months. To replace a single tooth or multiple teeth, the total treatment time is about 6 months. If bone grafting and/or extraction is needed, your treatment timeline may be extended 4-6 months.
At first, it may seem like a longer treatment timeline than desired, but it's important to consider each step of the treatment process. The procedure itself only takes a few hours, so most of this treatment time is spent allowing your jaw to heal.  Sufficient healing time is absolutely critical to the success of your implants! Do it once, and then never worry about your teeth again.
Let's take a look at all the stages of the Dental Implant Procedure Timeline :
Step 1 – Free Consultation & CT Scan
The starting point for a dental implant procedure is a free consultation. A dental CT scan of your mouth will be taken at no cost to you. This scan allows our doctors to assess the condition of your mouth and create a personalized treatment plan tailored to your needs.
How long does it take to get dental implants? How long do dental implants take to heal? Your treatment coordinator and doctor will answer all of your questions about implants while providing specific details based on your CT scan. They will also provide an exact cost for your treatment and discuss insurance and affordable dental implants financing. The cost you see is what you will pay. No hidden fees for the procedure are added later on.
Step 2 – Pre-Procedure Exam
Once you decide that you are ready to move forward with your dental implant procedure, you will meet with our prosthodontist for a prosthodontic exam. This meeting will answer any remaining questions, and will allow the doctor to collect all information needed for the procedure. After completing your exam, you will be ready to schedule the date and time for your procedure.
Step 3 – Dental Implant Procedure Timeline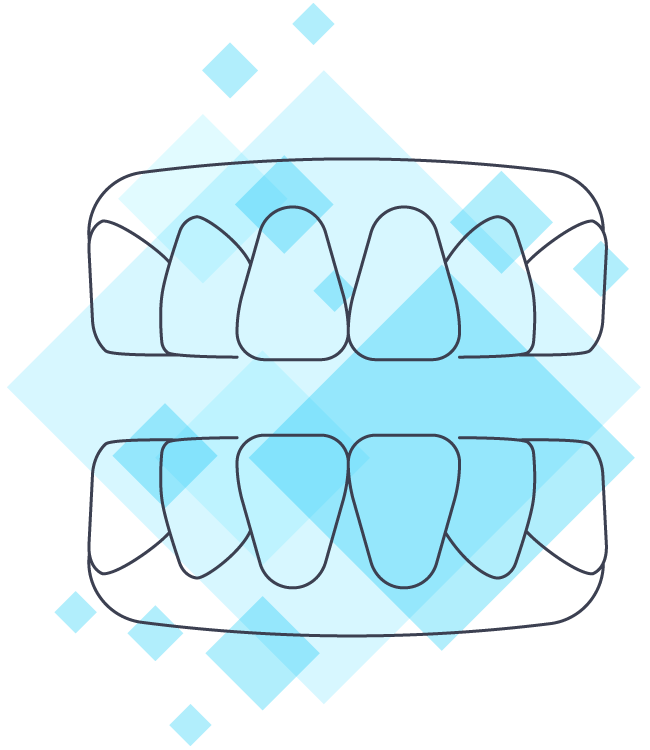 The dental implant procedure gives you a new smile in a single day. You will go home with dental implants that feel and look just like real teeth. You are given temporary crowns or bridges supported by the implants while your mouth heals and adjusts to the change. You will experience a period of soreness following the procedure, but our patients often tell us they are surprised at how little pain they experience afterward.
Read More: What Does 'Same Day Dental Implants' Really Mean?
Step 4 – Post-Procedure Checkups
After your procedure, you'll go through a period of healing and dental implant recovery. We recommend that patients stick to foods they can cut with a fork for six to eight months while the dental implants heal. During this period, you'll return for a series of checkups so our care team can monitor the healing process and make sure your implants are integrating properly. These checkups are included in the upfront cost presented to you.
Step 5 – A Beautiful, Confident Smile!
This is the final step! When your mouth has finished healing, and your new dental implants have stabilized, we will replace your temporary crown or arch with a new permanent prosthesis. At this point, not only will you have a beautiful, natural smile, you will be able to eat whatever foods you like without difficulty.
Schedule A Free Consultation
Interested in a free consultation? Are you looking to find out if dental implants are right for you? Speak to the highly-trained dental professionals at EON Clinics. We are your single stop for all dental implant needs with clinics throughout Chicagoland and in southern Wisconsin and northwest Indiana. Schedule a free consultation online today or call us at 800-250-3500.