What Are the Steps of a Dental Implant ?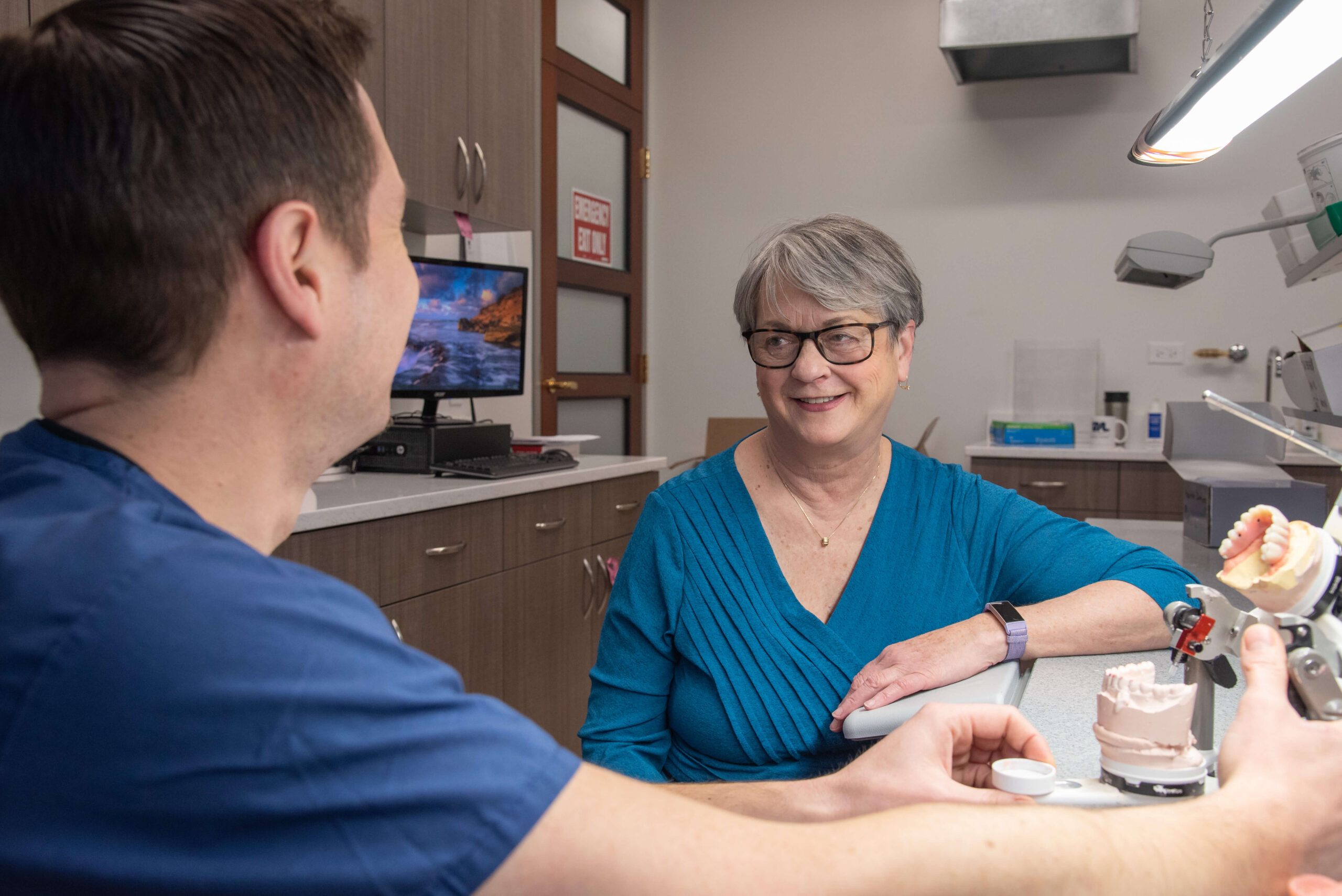 If you have one or more missing teeth and are considering dental implants, you probably have questions about the procedure. You can use this guide to help you understand what dental implants procedure step by step, how the procedure is performed, and how to care for your new implants.
If you still have questions, or if you are ready to schedule a consultation, then it's time to contact the highly-trained dental professionals at EON Clinics. We serve patients throughout Chicagoland, southern Wisconsin, and northwest Indiana. Schedule a free consultation online today or call us at 800-250-3500.
What Is a Dental Implant Procedure Step by Step ?
A dental implant is an artificial tooth replacement option that restores a patient's smile and chewing capabilities. The surgical procedure is best performed by a qualified oral surgeon, prosthodontist, or a specialized dentist called a periodontist.
The procedure requires the use of a local anesthetic during surgery. Over-the-counter painkillers may be recommended for the post-surgical healing process. Dental implants greatly improve the appearance and self-confidence of the patients who get them.
Dental Implant Surgery
During the first stage of the dental implant procedure, the implant dentist surgically attaches tiny metal rods to the jaw bone. These titanium implants anchor to the jawbone and support a temporary crown. Temporary crowns are designed to match your natural teeth, so you'll leave the day of surgery with a complete set of teeth!
Read More: Dental Implant Recovery
During the healing process that follows, these titanium rods fuse with the bone. Several months after the initial procedure, the second stage is performed with an abutment being placed on top of the rods. The crown is then attached to this connector and the dental implant procedure is complete.
Schedule Your Free Consultation and CT Scan
EON Clinics employs highly-trained teams of oral surgeons, periodontists, and prosthodontists to perform dental implant procedures. Our dental professionals collaborate with a comprehensive care team to put cutting-edge technology to use in our in-house labs. This creates a one-stop-shop for all dental implant needs at clinics throughout Chicagoland and in southern Wisconsin and northwest Indiana.
From single and multiple tooth to full jaw all-on-4 dental implants, EON Clinics helps patients enjoy eating and smiling again. Find out how dental implants can improve your life. Schedule a free consultation online today or call us at 800-250-3500.