What Is a 3D CT Scan for Teeth?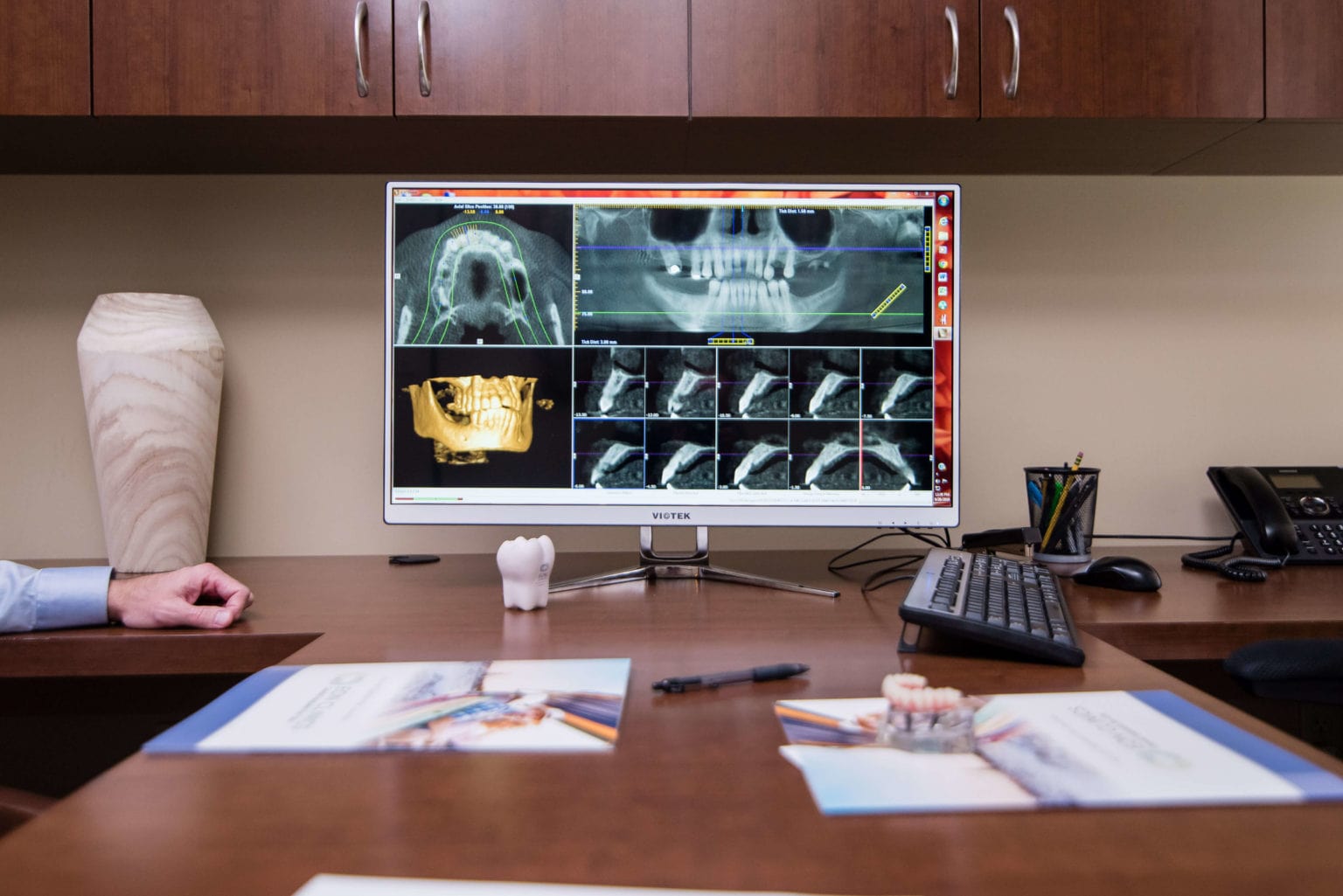 Most people have heard of dental CT scans even though they may not know how they work. They may not be aware that these scanning machines are used in dental offices as well as hospitals and other healthcare facilities. Continue reading to learn more about 3D CT scan technology and how it helps your dentist understand your oral health condition.
3D CT Scan Basics
CT stands for computed tomography. This type of scanning technology allows for both external and internal viewing of an object. A 3-D CT scan takes hundreds of thousands of pictures of an object from every angle and translates them into two-dimensional projections. This gives medical professionals a complete view of bones, muscles, tissue, and organs.
How Implant Dentists Use CT Scans
The implant dentists at EON Clinics use this technology to examine a patient's mouth, gums, and jawbone with a 3-D image. The 3-D CT scan is more effective and allows the prosthodontist to see the entire mouth while showing teeth alignment with better detail. It also makes viewing the bones under the gums a simple process.
A 3-D image allows us to accurately assess the condition of your mouth and check to see if you have enough jawbone for dental implants, which an oral surgeon will anchor to the jawbone. If your CT scan shows that you have too much bone loss, then our implant dentists may discuss bone grafting as a solution.
Our free consultations always include advice from an implant dentist, an exact dental implant cost, and a 3-D CT scan—at no cost to you!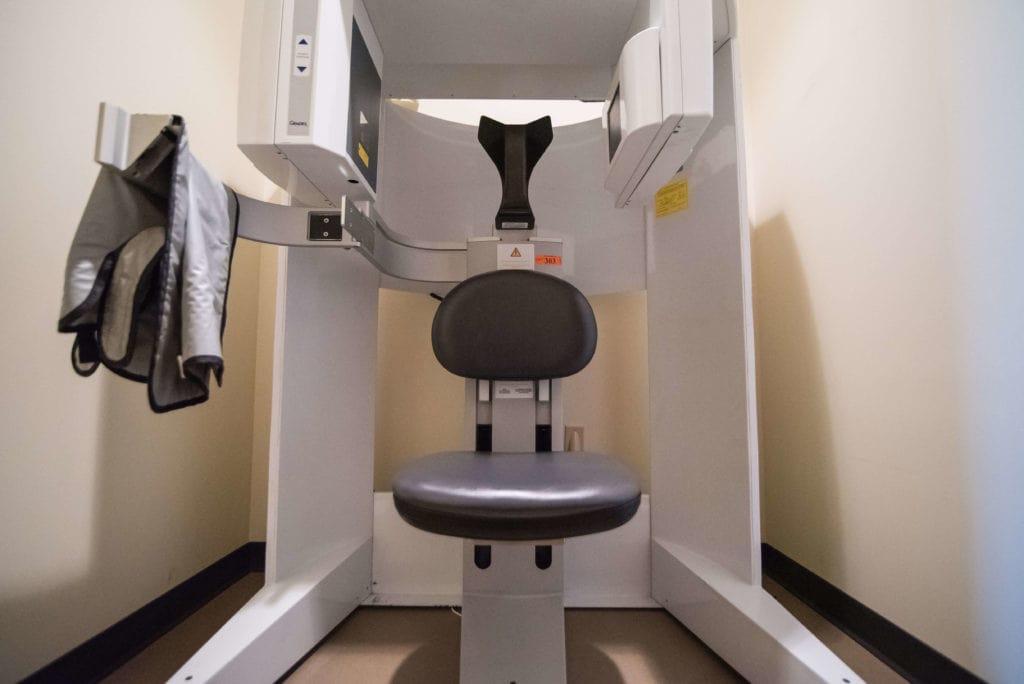 CT Scan FAQs
Here are some common questions our patients ask about 3-D CT scans:
How Does a 3-D CT Scan Work?
CT scanners send thin beams of electromagnetic radiation through an area of the body to capture images of organs, bones, tissues, and nerves. This data is sent to a computer where a 2D image is rendered. This gives medical and dental professionals a complete view to help them make a diagnosis and to develop a treatment plan.
What Is the Difference Between an X-ray and a CT Scan?
A CT scan is different from an X-ray because it sends multiple beams to scan the body instead of a single beam. This allows for a more detailed picture of tissue and organs, not just bone.
How are 3-D CT Scans Used in Dentistry?
The equipment used in dental offices is called a dental cone beam CT. It is smaller than the machines used by most medical facilities. We use 3-D CT scans to take pictures of teeth, of course, but also of the soft tissue of the mouth and gums, and the jawbone. All of these pictures are combined into one image which helps the dentist determine if a patient has strong enough bone material to support dental implants.
Are CT Scans Dangerous?
Like X-rays, 3-D CT scans use electromagnetic radiation to create images. Although high amounts of radiation are dangerous for the body and can cause health risks, 3-D CT scans are minimum radiation exposure. When compared to traditional CT scans, the 3-D CT scan reduces the amount of radiation up to 98.5%. According to Mayo Clinic, a CT scan uses such low doses of radiation that your risk of developing cancer is so small that it can't be measured reliably.
Consult with Your Implant Dentist
CT scans and X-rays provide valuable information to doctors and dentists, and should be used for specific medical purposes. You should inform the dental technician and your dentist if you think you might be pregnant. CT scans for children should be limited and only used when the dentist thinks it is absolutely necessary. If you're hesitant for any reason, make sure you have a conversation with your dentist about the potential benefits to your health a CT scan may provide.
Schedule Your Free CT Scan and Dental Implant Consultation!
If you have any more questions about 3-D CT scans, or would like to book an appointment, our team of oral health professionals are available to help! We serve patients at our five locations throughout Chicagoland and in southern Wisconsin and northwest Indiana. Schedule a free consultation online today or call us at 800-250-3500.