Dental Anxiety Problems: 5 Tips to Overcome it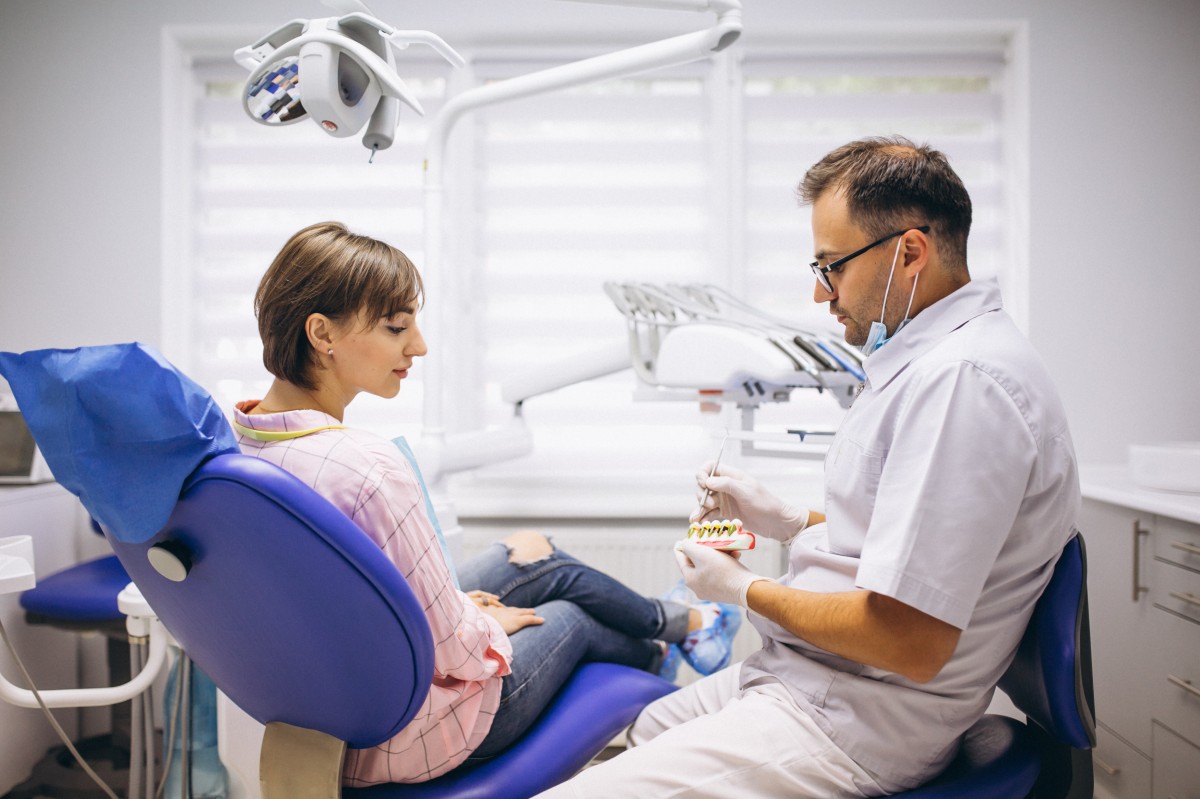 Dental anxiety is the reason behind many Americans' hesitancy of regular dental check-ups. However, regular dental check-ups are quite important considering 1 in every 4 adult Americans suffering from untreated gum decay. Also, dental specialists attribute the rising oral problems to dental anxiety, poor oral hygiene, poor eating habits, and lifestyle choices among others. Regular dental visits could go a long way in addressing oral health concerns. But dental anxiety is a reality we must accept and solve. Dental anxiety can be reduced if one talks about their concerns and fears to the dentist near you. We at Eon Clinics believe a free dental consultation can go a long way in reducing dental anxiety among Americans. In today's article, we list out 5 tips to cope with dental anxiety.
Speak freely to the Dentist
The surest way to reduce any anxiety is by speaking freely. Likewise, dental anxiety problems can be reduced by speaking freely with a noted dentist near you. Ask your relatives, friends, and office colleagues about their dentist visits. Learn from their experience and let go of the apprehension and doubts. Also, it's good to schedule a free consultation before making the first trip to the dental clinic near you. Have an open mind and speak to the dentist about your pain levels. Also, raise a hand in the event you feel uncomfortable during the dental check-up. Importantly, it's always good to talk to the dentist about how to overcome dental anxiety that requires immediate attention. Ask about dental insurance.
Meditation
Relaxation is important for calmness before the first visit to dental clinic. Firstly, embrace the meditation world as it helps you in prepare to overcome dental anxiety. Secondly, practise deep breathing exercises to relieve tensions in the body muscles. Follow below steps to increase relaxation in the body-
Count your breaths.
Inhale slowly and exhale for equal number of counts.
Follow the routine while waiting for dental appointment
Start relaxing the body muscles, one at a time
Start the relaxation from the head and work your way to the toes
Distract Yourself
Distraction is quite an effective tool in reducing dental anxiety problems. Taking the mind away from the dental routine is a tough ask but one can distract by following certain activities-
Listen to music through headphones
Try to play with a stress ball to distract
Visualize a happy moment in your life
Family and Friends for Moral Support
Good moral support is absolutely crucial for overcoming dental anxiety. If the idea of the dental trip sounds scary, then the support of family or friends becomes essential. Also, the dental trip becomes more comfortable if someone tags along with you. Talk about your dental problem to someone who encountered the same would be very assuring.
Consider Sedation
Dental anxiety is common among Americans at the time of their first dental clinic visit. To combat the anxiety, there is a number of medications for calming down. These are helpful when dealing with simple dental treatments like fillings, root canals, and teeth cleanings. The most popular option is Nitrous oxide for relaxing the patients during dental treatment. It is a good sedative supplied through a gas mask over the nose and mouth. Also, the sedative's effect wears off in minutes once the gas mask is removed.
So, What We Learned About Dental Anxiety?
There is nothing to be apprehensive about a dental clinic trip. Despite that, Dental anxiety problem is natural to happen for anyone but we can reduce it by talking in-person to a dental specialist. Want to know more about different dental treatments, book a free dental consultation today!