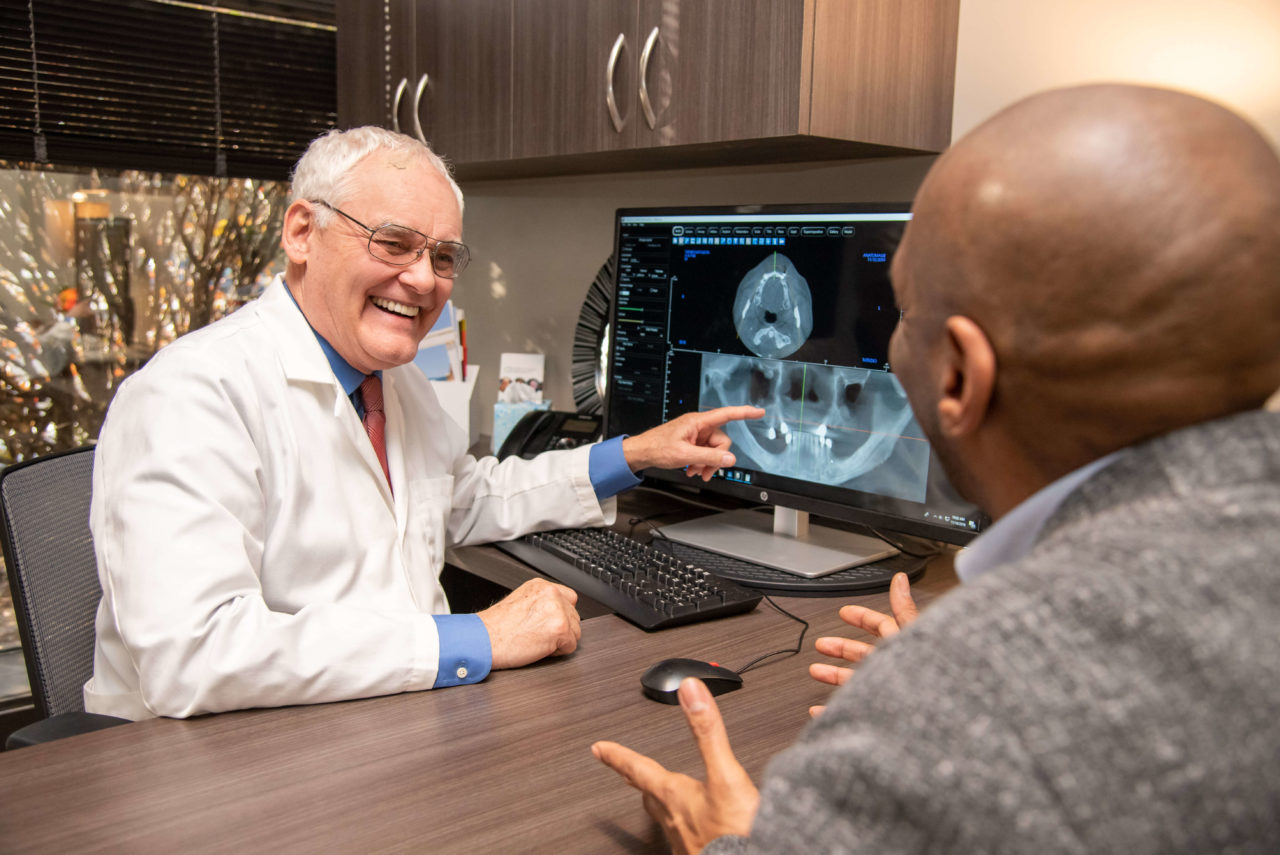 Are you considering getting dental implants? In order to have a successful dental implant treatment, the prosthodontist will have to evaluate the gums and bones of the patient. We know what you're thinking, "How are they able to see the bone under my gums?" Here are a few simple facts about the 3D CT scan:
With a 3D CT scan, viewing the bones under the gums is a simple process.
The 3D CT is more effective and allots the prosthodontist to see the entire mouth while showing teeth alignment with better detail.
With the 3D CT scan, you are able to see the 3D image of your teeth, tissue, and the nerves.
Your 3D CT scan comes free with your complimentary consultation.
3D imaging is able to capture the bone condition under the gums, allowing the prosthodontist to determine if you are in need of a bone graft.
3D CT are minimum radiation exposure. High amounts of radiation is dangerous for the body and can cause health risks. When compared to traditional CT scans, the 3D CT scan reduces the amount of radiation up to 98.5%.
3D CT scans are becoming more prevalent in the dentistry world!
100 to 600 images are taken within a few seconds! Doctors have enough images to effectively evaluate your current oral condition.
There is no need to fear the 3D CT Scan. Explore your dental implant treatment options by contacting our dental implant specialists in Chicago and Waukesha. Call us at 800-250-3500 or schedule your complimentary consultation online.