5 Tips to Know Before Getting Dental Implants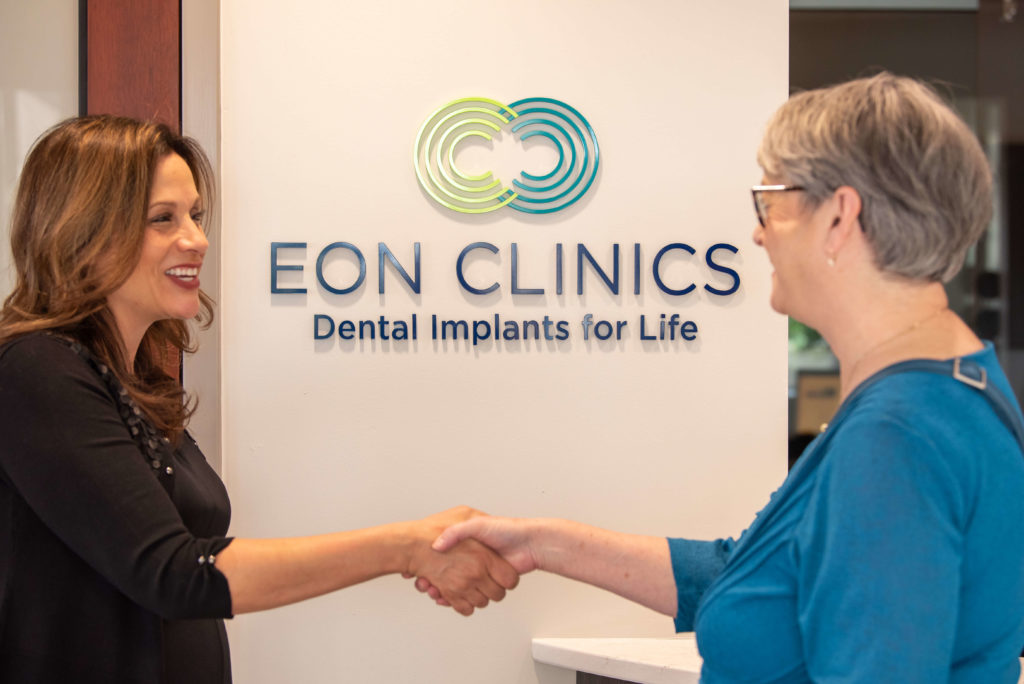 So you've just scheduled your first dental implant consultation and you're on the road to getting your dream smile. Before you head to one of our five office locations, it's important to arm yourself with knowledge and to know what to ask about dental implants. Here are a few things you should know about teeth implant going in for a consultation.
1. There is nothing to fear, we are here for you!
During your consultation you will meet with a treatment coordinator and doctor. The treatment coordinator will ask various questions to get a better idea of what your end goal is and prep you for a CT scan. After the CT scan, our treatment coordinator and doctor will give you treatment options to assist in making your end goal become a smiling reality.
2. Learn more about EON Clinics and the doctor you will see at your consultation.
Get ahead of the game and get to know a little more about EON Clinics and the doctor who will be advising you. Click the location you will be visiting to learn more about the prosthodontists, oral surgeons, and periodontists that will be helping you:
The consultation is complimentary. Put your pocket book away, this consultation is on us.
3. Do your research on dental implants and patient experiences.
Feeling a little nervous? Check out our patient testimonials. We've worked with many different patients from many different situations. From severe neglect due to a fear of the dentist to periodontal disease, we've conquered them all! Read what patients have to say about their EON experience.
4. Understand the benefits of dental implants.
Dental implants do so much more than just make it easier to smile. Dental implants help maintain your natural jawbone structure, improves speech, acts as your natural teeth, and decreases chance of bone loss. Read more about the benefits of dental implants and how dental implants can change your life! Also, read what Colgate has to say about dental implants.
5. Find a dental implant clinic near you.
Finding a convenient location for you will help you make sure that you get to your appointments and schedule regular checkups after your dental implant procedure. EON Clinics Dental Implants has five dental implant clinics near Chicago, Milwaukee, WI, and Munster, IN. Find a dental implant clinic near you and book your free consultation here!