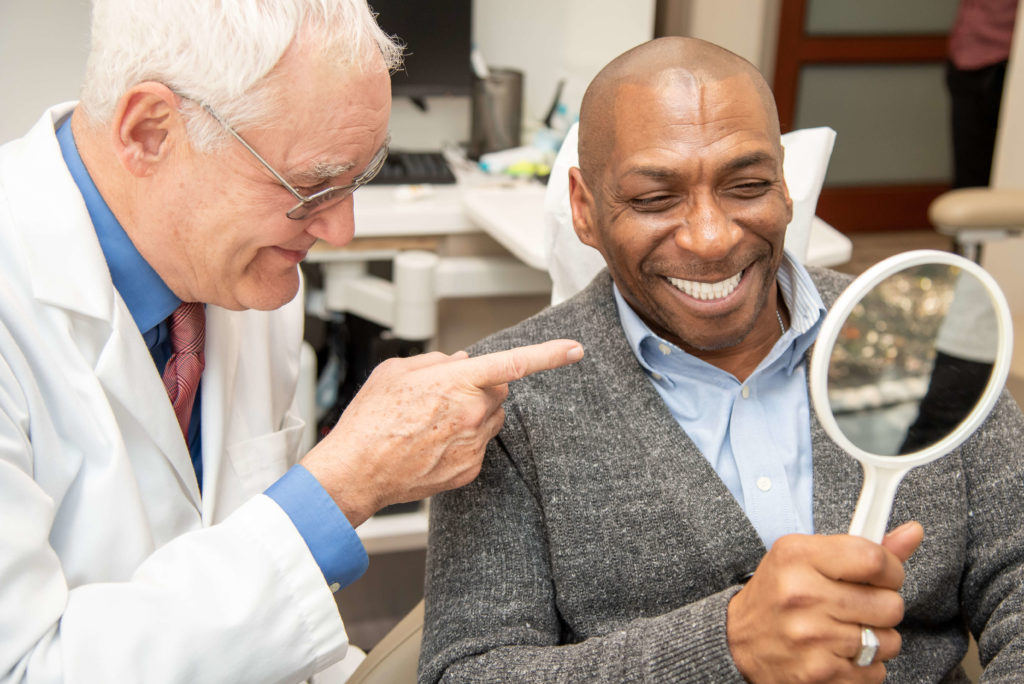 We are proud to serve the community of Des Plaines, providing dental implants. We believe everyone deserves to have a smile they're proud to share.
Des Plaines is conveniently located just a short drive away from downtown Chicago, and less than a 10-minute drive away from O'Hare International Airport, perfectly located for anyone that loves to travel nationally or internationally on a regular basis. The City of Des Plaines is home to approximately 58,677 people, according to the United States Census Bureau estimates of July 2015, all of whom deserve exceptional dental solutions. EON Clinics is proud to be a trusted local provider of dental implants, dedicated to providing exceptional patient care.
Why Choose Dental Implants?
There are many benefits in choosing dental implants to replace a single missing tooth, multiple teeth or a whole jaw of teeth. Here are just a few facts for those considering investing in dental implants or exploring their options:
Dental implants look and function naturally.
Dental implants are easy to care for and clean.
Dental implants can preserve your natural facial structure and prevent bone deterioration.
Dental implants can boost your confidence.
Many patients come to us unsure of whether dental implants are right for them. We will ensure you are a good candidate for dental implants and that it's a suitable solution for you before we begin our work.
Why Choose EON Clinics?
EON Clinics has a reputation for excellence and we are dedicated to providing exceptional dental implant solutions to everyone we work with. Focused specifically on providing dental implants only, all our experience is relevant to your needs, and we have performed over 4,000 surgeries.
We are also known for our warm and welcoming staff members at every EON Clinics location across Greater Chicago, Wisconsin and Indiana. We are dedicated to helping every patient we work with feeling calm and comfortable and are ready to provide as much information as you would like about your procedure.
We also encourage all our patients to take up our offer of a free consultation, where you will receive a free 3D CT scan, meet a doctor and receive a quote tailored to your needs.
To find out more about how our work changes lives brings smiles to the faces of our patients, and boosts confidence, take a look at our patient testimonials.
Contact Us
Whether you live in Des Plaines or the nearby areas of Park Ridge, Rosemont, Elk Grove Village, Bensenville, Niles or Mount Prospect, get in touch with EON Clinics today to find out more about dental implants and to schedule your free consultation with our team.
Schedule a consultation now or give us a call at 800-250-3500.